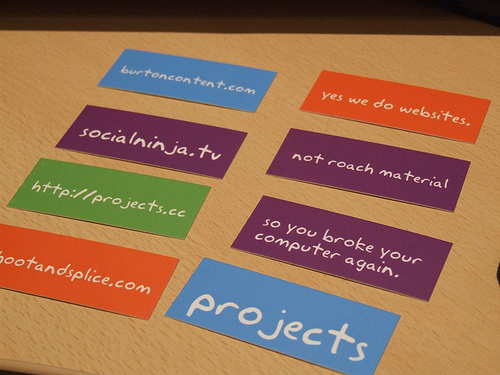 If you want to make social media work for your business, the only real blueprint for success is to be patient, creative, and open to anything. Social media success isn't an exact science, but anyone looking to improve their visibility should look into these top social media sites for business.
Twitter
If you are looking to raise your business' profile and make connections with consumers, Twitter is a fantastic arena to get the word out and form worthwhile connections. Many businesses only use Twitter to update their followers on what is happening on their site, which is fine, but Twitter can do so much more for your business if you focus on community building. Twitter is a great way to interact directly with your consumers, and Twitter's @replies and direct messages are a great way to communicate with your followers and get feedback.
Many businesses offer special Twitter-only discounts and contests to build their visibility, and you can join "Twibes," which are Twitter users who have common interests. While it may be tough to build a large following at first, users shouldn't find it too hard to build a following, as long as they are active, creative, and willing to put themselves out there. Twitter has around 150 million users worldwide, and it pays to take advantage of one of the world's largest social networking and microblogging sites.
LinkedIn
Linked in is a site that is known primarily for job hunting, but it is much more than that. LinkedIn helps you form new connections and nurture current connections with other professionals, and it will also alert you to previously forged connections that you didn't even know you had. It features a variety of helpful features, including a handy Events app that allows you to connect with contacts in other cities and a "Six Degrees of Separation" feature, which allows you to use your current contacts to gain valuable introductions to their contacts. You can update your status to let others know what is going on with your business, and readubg other people's status updates will help you stay abreast with what is going on in the business world.
Facebook
We couldn't write a list about social media without at least touching on the biggest social media site on the planet. Facebook, like Twitter, is a great place to build a community that will help your business. You can create a business page that will allow you to post videos, links, updates to your site, and invitations to any upcoming events. You can attract new fans through Facebook's inexpensive internal advertising. It also allows you to connect with both potential clients and like-minded business owners. Business owners all over the world are making use of Facebook's helpful features and over 500 million users. You definitely should too.
Along with the big three, there are many other social media sites on the 'Net that can help your business, depending on what type of business you have. YouTube is one of the most widely used sites on the net, and it is great for posting short videos about your company that can either promote your company or demonstrate your individual expertise. You can also easily start a professional looking blog on popular sites like Blogger.com and WordPress.com, which both have millions of users and are free to use.
There are myriad ways to use social media to build your business, and it simply doesn't make sense for owners of businesses — no matter what size — not to take advantage of them.
Daniel Alvarez is a contributing expert for Bestcovery.com.
6 Replies

Leave a Reply