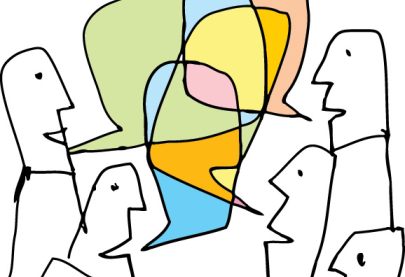 Social media marketing is quickly becoming one of the most important tools in a company's belt. With the advent of mobile technology and the boom in popularity of social networking sites of all kinds, social media is also a challenging field to manage. Social media conferences bring together professionals who wish to expand their knowledge and expertise in this new industry. These are some of the best conferences in the United States for both seasoned social media experts and newcomers to the field.
BlogWorld & New Media Expo, Las Vegas, NV
The Blogworld and New Media Expo combines a traditional conference with a grand social media exhibition where attendees can view and interact with the latest in every sector of social media, from mobile technology to the newest social networking tools. The conference portion of the weekend covers strategies, techniques, and tools that have helped the most successful social media giants achieve their goals. The conference will take place in Las Vegas on October 14-16th.
digiday: SOCIAL, New York, NY
digiday: SOCIAL brings together some of the top leaders of the social media industry in order to provide attendees with unique insights into social media strategy, issues, and how the future looks for the field. Past speakers at the conference include representatives from BlogHer, Toyota, and more. The 2010 conference will be held in September in New York City.
JustMeans: Social Media, Technology, and Change, New York, NY
This conference focuses on real life social media case studies, which will illustrate the many fundamental aspects of social media marketing, such as the importance of transparency and authenticity, stakeholder engagement, and adaptation to new technologies. November 2010's New York conference will bring together corporate leaders, social entrepreneurs, activists, and other business executives.
PR + MKTG Camp, New York, NY
Complete with marshmallows and a virtual campfire, this conference offers PR and marketing professionals the opportunity to learn and practice new strategies for social media. Attendees learn about issues that face the industry, meet other professionals for networking, and enjoy the one day event without the tedium of slideshows or boring panels. The next event will take place on October 28th in New York.
Schmoozd, Santa Monica, CA
Schmoozd is a unique conference experience that does away with traditional presentations and panels in favor of an open format where social media professionals can meet other professionals, share strategies, and contribute to the exchange of ideas. Attendees choose categories and topics that they are interested in, and meet people who are interested in the same issues. Schmoozd puts on several events a year, including the upcoming Santa Monica event.
Social Fresh, Charlotte, NC
Social Fresh Charlotte is the social media conference for everyone, not just top level executives or professionals who already know how to manage their social media operations. The content of the conference is focused on case studies and topic discussions that are catered towards newcomers to the social media field. The Charlotte Social Fresh conference will take place in August 2010. Social Fresh also offers several more conferences in various locations throughout the year.
Social Media Conference, Miami, FL
This two day conference for executives of online dating and social networking sites focuses on management related issues for the social media marketing field. In addition to the conference in Miami (January 2011), Social Networking Conference holds events in many locations all over the world, including Paris and Beverly Hills. The conference is among the largest conferences for those involved in social media operations.
Social Media Strategies Summit, Boston
The Social Media Strategies Summit is for executives and managers of social media companies and any business that could benefit from the exciting field of social media marketing. Conference topics will include both the basics and more advanced issues, such as microblogging and maintaining online communities. The next conference will take place in Boston on Sept 20-22nd
Social Media Optimization Summits, Dallas, TX
Social Media Optimization Summits bring together professionals from all over the social media field to collaborate and learn together with step-by-step exercises, real-world case studies, and much more. Learn how to optimize social media plans for ever-evolving technology. The two-day conference takes place from September 16-17, 2010 in Dallas, Texas.
SocialBiz 2010, Petaluma, CA
SocialBiz 2010 is a comprehensive social media conference for attendees from all facets of the marketing industry. With a Basic, Intermediate, and Advanced track, the conference has something to offer to attendees of all experience levels. The conference will include case studies, talks, interactive exercises, and more. The event will take place on October 22-23rd in Petaluma, California.
17 Replies

Leave a Reply