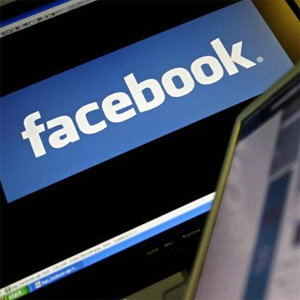 Good news! It's time to stop stalking and start using Facebook in new and creative ways.
1. All across the globe politicians are being trained to use Facebook to greater effect. Although in the last UK election voters were urged to focus on 'policy not personality', it is undeniable that charisma and an ability to get people engaged is one of the most defining factors in who the public will vote for. In America senators post regular status updates and respond to comments, which helps build up that sense personal connection more than any other medium.
2. Want a good travel deal without a lot of searching around? Skyscanner think most people probably do, and so they've put their flight searcher onto Facebook. It gives prices in seconds without ever having to break off your current conversation on FB chat. For example, let's say you were going to Dublin from the UK in September and couldn't be bothered leaving your chat to go check the prices on Skyscanner's main website. All you need to do is enter something like 'UK to Dublin September' and the flight search app would reply with the cheapest prices for that month – including taxes and charges. Are the days of going into travel agent's offices are over.
3. In Australia, the Victoria Police Recruitment Branch has had a huge success though their Facebook page. What makes the page so popular is the human element, as you can follow the stories of current recruits on their way through the training processes, getting prospective applicants to feel like they really know what it is they are signing up for, as well as drawing them in to want to learn more of what happens to the trainees. This personal, friendly feel is the real beauty of Facebook, and more and more companies and organisations are using it for recruitment.
4. The average user has 130 friends, which is pretty close to Dunbar's number of 150- supposedly the optimal number of friends and acquaintances for an individual to have. The average person sends 8 friend requests a month on Facebook, most friend requests go to friends of friends, and those are the most likely to be accepted too. But it is friends of friends who most commonly become lasting partners, so Facebook can be an extension of getting your mates to introduce you to someone for a date, and maybe a relationship.
5. Facebook has undoubtedly made communicating with customers a simpler process. This doesn't just apply to big business either; plumbers, hairdressers, personal trainers and everyone else who depends on their client base can post updates when an appointment cancels to fill the slot, and offer special deals and discounts. They can exhibit their reliability through their fan numbers, and comments left by satisfied customers on their wall. And of course word spreads through social network connections, and nothing recommends a service better than word-of-mouth (or in this case, text-of-keyboard).
Ever since getting a Facebook account 4 years ago, James has become obsessed with the way it's changing business, travel and politics.
19 Replies

Leave a Reply