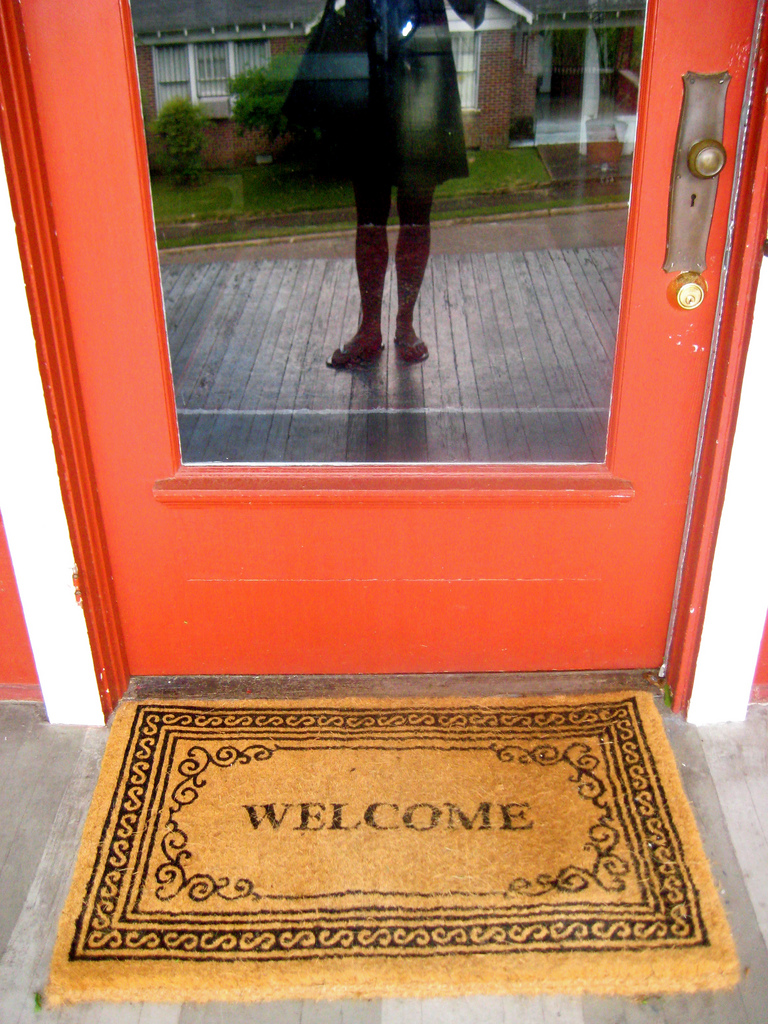 If your business is on Facebook, adding a custom landing page can have a big impact on your presence there. A custom landing page can help drive web traffic, add value to your online marketing efforts and increase sales.
If you're considering the types of benefits a custom landing page can create, this post will help make up your mind.
A custom Facebook landing page can:
1. Highlight a call to action.
One of the biggest points about your landing page should be to direct your audience to do something, whether it's signing up for your newsletter, downloading a coupon or requesting a free sample. You can use a custom landing page as a way to extend the reach of your lead generating efforts.
2. Drive interest in current promotions, events and products.
A landing page can be a great flexible feature area for your web presence. You can generate a buzz around new products there or break news about sales and promotions. Heck, you might even want to test out breaking new information there first to see if it helps grow your network.
3. Do something DIFFERENT.
There are several touted best practices for a Facebook landing page, and several companies (Coca-Cola, Starbucks, Red Bull) that are heralded as having some of the best ones out there. Unfortunately, this spurns a lot of copycats. Try to take cues from what you see as a best practice and add your own dose of originality.
4. Personalize your company in an impersonal world.
Facebook profiles without customization can be bland and formulaic. A well-designed landing page will help your page stand out in a land of static templates. A thought out landing page can also help you personally connect to your audience and further brand your platform. Be careful not to simply recreate your web design. Remember, your customers are there to get something unique.
5. Welcome visitors to your page.
On Facebook, new fan pages and groups pop up every day. There can be confusion as to whether or not you are on the "official" page of the brand, celebrity or organization you are searching for. A landing page will lend credibility to your platform and reassure your audience they are in the right place. And it's a pretty cool welcome mat, too.
6. Determine ROI with iFramed landing page tabs.
We've got news for your accounting department — you can now determine whether or not your Facebook page is directly leading to sales. Several socially savvy companies have caught on to this. JCPenney, Delta and Threadless all have shopping carts iFramed into their Facebook pages. Whether you're booking public storage spaces or selling software, your Facebook page can act as another direct sales channel.
7. Highlight special offers for "Liking" your page.
Once you actually get someone to your Facebook page, there's no guarantee you're going to get them to actually click that "Like" button. Use a landing page to give them that incentive. Think about special discounts, coupons or other rewards you can give to your network to thank them for their loyalty.
8. Draw attention to your "Like" button.
Let me peface this by saying that I've never had a problem locating a "Like" button on a business page. However, there are still valid reasons to embed them in a landing page. Mobile devices, like smart phones and tablets, are quickly evolving into the primary tools people use to access the Internet. It's now much more difficult to gauge what will appear above and below the fold. Strategically embedding a "Like" button in another spot may make it more likely a visitor will follow your call to action. But don't go overboard.
9. Showcase your creativity or humor with unique content.
A landing page is a place where companies can step outside of their stilted corporate persona and connect with an audience from one human to another. Think of something "off the wall" (Oh, no I didn't. Yes, I did.) to display the personalities within your organization. Humor is a no brainer. Taco Bell (another company that is mentioned frequently in social media marketing) currently uses its landing page as a Superhero video comic strip. This is the kind of unique value customers are seeking when they become a part of your network.
10. Call attention to your value propositions.
By now, your brand has established its value propositions. Without duplicating your website content, use the landing page as a flexible channel to bring attention to the benefits your company offers. One thing to note when you do this however is to not be overly promotional. Eyes will glaze. Back buttons will be clicked.
Are there any other selling points you've discovered for creating a custom Facebook landing page? Let us know in the comments below.
Camella Lobo regularly covers web design, content strategy, social media and more at Above The Fold, a blog by Minneapolis web design agency Internet Exposure.
cc licensed flickr photo shared by shaggyshoo
45 Replies

Leave a Reply