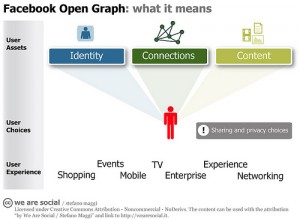 The flood of advertising for affordable insurance is not limited to TV and print ads. Social network sites are now a place for insurance providers to offer discounts for safe, responsible drivers. Insurance companies maintain their own pages on Facebook and other similar media network sites, and visiting these pages may actually result in a savings on insurance.
Although some individuals may see this as nothing more than a self-promoting opportunity, advertising on social media sites is one of the fastest-growing forms of marketing. The strategy is really no different than when a company advertises on a TV network, building top of mind awareness among a targeted demographic and being highly visible to potential customers. The network is paid money to broadcast the ad, resulting in increased exposure – and sales – by the client.
Lower Rates When Using Facebook
This sounds a bit strange where auto insurance is concerned, but consider how this process actually works. Facebook collects money on advertisements placed by the client and their third-party partners.
Facebook is well aware that piggyback marketing is a true moneymaker. Banner ads, small inserts, and clickable links are ways in which partners work together in the advertising business. Facebook charges a fee for the placement of ads, and those who check out the promise of lower insurance rates from a particular company by going to its Facebook page will notice the advertisements placed by others.
Is Money Actually Saved?
Insurance companies use many different strategies to acquire new customers. The rates for auto insurance depend on a number of factors including age, driving experience, location where the policyholder resides, type of vehicle, and motor vehicle record. Insurance providers and their actuaries compile very detailed statistics based on customer demographics and accident trends in a certain area of the country.
These companies also access databases loaded with information about the buying public. Regionally targeted advertising is nothing new, and now insurance companies can make use of the tens millions of people using Facebook across the country.
For example, in the large metropolitan areas of Houston, Dallas-Fort Worth, and San Antonio, the combined population of Facebook users is far in excess of 10 million. The company is offering shoppers up to a 10 percent discount on auto insurance merely by visiting the insurance page on Facebook, hitting the Like button, and following the online instructions.
Understanding Demographics
Insurance companies will see trends regarding accidents, financial responsibility, income levels, type of car driven, and average amount paid in claims. Using the data gathered, insurance providers can offer discounts in one region that would not apply to the rest of the country. The use of a social media networking site like Facebook merely introduces a newer, easier way to spread the word.
This is rapidly becoming the favored method of regional customer targeting. Online advertising is a rapidly evolving industry because of the ease with which a specified demographic can be reached. The social networks are now an invaluable tool for reaching the desired population.
The team at www.discountcarinsurancequotes.net contributed this article. On their site, you can learn tips for insuring an older car and compare quotes from leading insurers.
One Reply

Leave a Reply