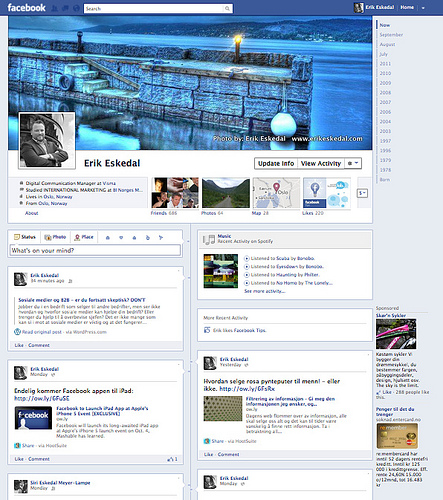 Have you ever heard something like image is everything? Well, this is true in not only dating but also when it comes to marketing. In addition, someone once said, we all have one opportunity to make the first impressions. If you are using Facebook ads to help promote your business, you must better understand how you can make your page appealing in order to attract more customers to your business. The question that arises therefore at this point is "what are some of the easy methods that will help create a more appealing Facebook page?"
Answering this question can help translate a disastrous campaign into a formidable force that will help your business generate a lot of revenue within a very short time. It is important to ensure that not only does your fan page have thousands of likes and fans but that these followers become loyal and useful in helping build your business as you sell them your products and services.
If you want to attract more fans to your Facebook page, it is important to keep in mind that posting relevant and rich content on the page regularly is important in keeping the fans engaged and allowing you an easy way of interacting with them as you turn them into faithful followers and customers as well. The content you post on your Facebook page must be able to catch the attention of your fans while at the same time attracting new ones who should become your customers thus upping your business engagements and revenue. So, how can this be achieved?
Methods to improve your page
When working on your Facebook page, it is important to understand the applications available to understand how best they can be used to your own advantage. This way, you will know which other applications can be used to improve the appeal of your Facebook business page with ease. Below are some of the applications that will help you do this:
The first thing you should consider is the installation of a Twitter application as this enables your fans to keep abreast with your tweets through your Facebook page. With the dynamics of these two advertisement platforms, you can be sure that this connection will help you keep your content fresh and appealing and therefore there will be no single dull moment for your fans. Keeping them engaged is the secret and this application helps you do exactly that.
Make use of the Facebook Markup Language (FBML) application. This helps you to customize the content and tabs on your business page and there is no doubt that this is one of the most important tools if you want to make the Facebook page more appealing. By customizing, your page becomes unique and helps you to engage more with your fans. To best do this, you can change the default tab making your visitors and fans to "land on" your page rather than on the wall. With this application, you are able to highlight different services, events and products among others.
Pull from your blog using the Blog RSS Feed Reader. This way, you keep the flow to your Facebook page beefed up thus maintaining a fresh flow of content, which will keep your fans engaged and enlightened. This is a great way to keep your fans engaged especially if you buy Facebook fans as a shortcut asnwer to your worries.
Make use of innovative and unique images as people are more captured by what they see rather than anything else. You can engage your Facebook fans with fresh images that are obviously related with what you are marketing.
Featured images:
Hey there! I'm June from Cincinati, Kentucky. Other than being a health buff during the day, I'm successfull at using social media as a tool to find people in need of my service.
3 Replies

Leave a Reply