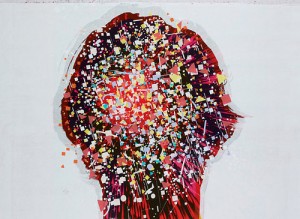 It is a new start for many small business owners.
With 2013 here, a number of those individuals who own companies will use the next 12 months to improve their businesses in a number of ways, including better promotion.
As many business owners can tell you, their spending efforts towards advertising, marketing and overall promotion have been cut back in recent years due to budget concerns. As a result, they are likely missing out on attracting new customers, many of whom go where they hear or see about the best deals.
If you have found yourself in this predicament, use 2013 to establish a better reach out to consumers.
Among the means to go about this:
1. Social media – While there are a sizable amount of small business owners who do not fully understand social media and its importance for their businesses, many others get it. In the event you are one of them who is struggling to understand it, here are some things to keep in mind. Social media is essentially comes at no cost, mostly time and effort are the requirements necessary. Using social media to promote your company helps you get out in front of numerous eyes, be it on Facebook, Twitter, Google+, Pinterest, Tumblr or other sites. You are tasked with frequently updating your social media pages, including links to relevant articles and data that will engage and assist consumers in the buying process. Finally, make sure you answer any and all questions that consumers have, being their go-to source for information;
* Put your staff to work – One of if not the greatest assets for your small business is your employees. Use them to help promote your business on a regular basis via word-of-mouth conversations, social media and other vehicles. Some small business owners do not want their workers participating in social media efforts while on the clock, yet others are comfortable with it. If you do allow your employees to use social media in or out of the office to promote the company and even engage with consumers, make sure that a policy is in place. Everyone must be aware of how to properly use use social media when it is representing the business. Employees can also spread the word via their regular interactions with family and friends, basically making them free advertisers;
* Promotional products – One of the best ways to nab the attention of both current and potential customers is by exposing them to promotional products. Anything that has your business name, contact information, logo, etc. on it will do the trick. Being it is a new year, you can make available to consumers items such as promotional calendars, pens, hats, t-shirts, mugs and more. Once they have these items, they will likely have them out and in view of where other potential customers are. The return on investment for such items can be great for your business if you properly market them;
* Top-notch customer service – You may be wondering how great customer service can help you promote your business, especially given the fact that top-rate service should be a given anyhow. The businesses that separate themselves from others are those that go the extra mile for their customers. In doing so, they essentially inform the entire world that they are the companies one wants to deal with. It can be little things such as a follow-up phone call or email regarding a customer question or complaint or offering rewards programs to the most dedicated of customers. Whatever you can do to go that extra mile for customers, do it.
As 2013 unfolds, how will you make it special for your customers?
About the Author: Dave Thomas covers small business topics for various websites, including using a photo calendar to promote your company.
Image Credit: 1.
No Replies
Feel free to leave a reply using the form below!
Leave a Reply