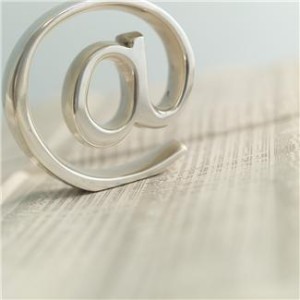 The days of simply creating a website and expecting traffic are over. Webmasters and business owners alike are becoming more savvy about what it takes to reach the ideal customer. If you 're not in on the trends, your business will be left behind. By analyzing the top Internet marketing trends for 2013, you can stay on top of your company's marketing efforts and enjoy more business this year.
1. Mobile Marketing
Mobile marketing is nothing new. The mobile marketplace exploded in 2012, but is expected to take new turns in 2013. Instead of simply making your website accessible to mobile devices, customers will expect you to use custom mobile applications to grab their consumer dollar. By creating apps that work intuitively and make it simple to do business with your company.
2. Better Inbound/Organic Marketing
Savvy Web users don't like tricks. They have built up an invisible force field around anything that feels like marketing. They instinctively close pop-ups and block out web ads. In order to reach them, you have to offer something of value. Focus on creating great content that will keep them coming back to your site again and again. Create great articles, produce video shorts and update your blog regularly. In 2013, the old tricks of marketing to your customers just won't do. Focus on quality over overt selling.
3. A Greater Focus on Customer Loyalty
One of the biggest changes to the marketing arena in 2013 is the way that businesses will reward their customers. It's much easier to keep the customers you have than to gain new ones, so focusing on your loyalty efforts is essential. Reward loyal customers with discounts, specials and exclusive information. Give them incentives to share information about your products and services with their friends. Pretty soon you will have your own independent marketing team.
4. Optimizing and Delivering
The search engine algorithms are constantly changing, and 2013 will be no different. Keep abreast of new changes and make updates as needed. Hire an expert to tackle your marketing task. Companies like Media Whiz feature teams of trained marketing specialists who can keep your site in front of the eyes of your potential customers. Keep up with your competitors and keep your eye on your analytics. Don't just tell your customers what you are going to do, deliver. Give them great content, relevant features and upgraded products. In turn they will reward you month after month. These things will determine whether you sink or swim in the cutthroat world of online marketing.
This year promises to bring new changes in the Internet marketing landscape. From a greater focus on mobile marketing to rewards programs that create loyalty, 2013 is the year to make marketing a priority. Don't tackle this challenge alone. By hiring the experts, you can be assured that you receive a full-service marketing plan that meets the needs of your business. Find your customers and deliver exactly what they want with new marketing strategies for 2013.
Photo credit: 1
No Replies
Feel free to leave a reply using the form below!
Leave a Reply