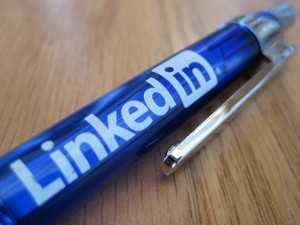 The fact is that today's modern way of life leaves far too many people already struggling with far too many means of communication. You have phone calls, emails, instant messengers, SMS messages, Facebook, and so forth. Therefore, it is only to be expected that the vast majority of people will frown upon the idea of using yet another form of communication called LinkedIn. Really, is there a good reason why anyone should consider being connected to other people through yet another social network? As a matter of fact, there are many good reasons why you should start using LinkedIn, and it is also important to mention that LinkedIn is much more than just another social media website you will have to add to your list of Internet duties.
Showcasing Your Experience and Skills
One of the main benefits of using LinkedIn is that this platform makes it possible for you to present your relevant experience and skills to a large number of professionals, which can later have a very positive effect on your career. Therefore, you should start using LinkedIn if not for anything else, then for the opportunity to let other professionals know who you are and what you have been doing so far.
Everybody's On LinkedIn
Sure, the original saying is that everybody's on Facebook, but the fact is that when it comes to the modern business world almost everybody really is on LinkedIn – and the people who haven't yet started using LinkedIn will start soon enough. Namely, more than 80% of companies are using or thinking about using LinkedIn for business purposes, and one of the main reasons for this is the popularity of social recruitment. LinkedIn is a professional network that is most commonly used as an online portfolio or business card, and more and more business people are starting to see that everybody who is anybody really is on LinkedIn!
Creating Business Connections Has Been Made Easy With LinkedIn
If you are interested in creating a lot of valuable business connections, then LinkedIn is the perfect online networking platform for you. The fact of the matter is that professionals from all over the world and from all walks of life are using LinkedIn to create connections, and you should not be the last to join in the fun and games. You should use LinkedIn professionally and seriously, as doing this is sure to be rewarding in the future. If you manage to use your LinkedIn profile as a representation of who you are professionally, then you will almost always be very successful in making loads of valuable business contacts.
LinkedIn Offers Vanity URLs
Even though this might not seem like much, the fact is that vanity URLs are extremely important if you are trying to raise brand awareness or create a recognizable brand in the first place. With LinkedIn, you are given a unique chance to connect with people and let them find you by investing in a vanity URL, and nothing is more important than spreading the word about your brand and letting people know you have arrived to the party.
James Lenard is an experienced consultant involved in IT Staffing at matchrelevant.com. James is also very passionate about social media and blogging and manages 4 blogs with readership of over 10K.
cc licensed ( BY ) flickr photo by TheSeafarer
7 Replies

Leave a Reply