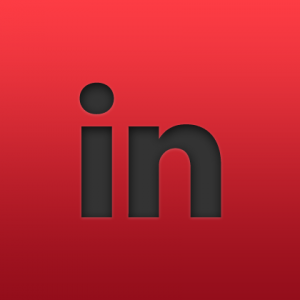 As a communications tool, LinkedIn offers individuals and companies multiple opportunities to engage specific groups with relevant content. On the consumer side, these benefits have an established record of success: the size of the audience – which numbers more than 100 million members worldwide – confirms the importance of LinkedIn as an effective medium for finding jobs, networking with peers, and establishing new professional relationships.
But there is an equally compelling case for the use of LinkedIn as a business-to-business (B2B) marketing device. From referrals and recommendations to collaborative sessions and building new connections, LinkedIn is an ideal source of B2B marketing intelligence and company growth. These phenomena are part of a larger series of developments, including:
Changes in the way companies achieve and maintain visibility, enabling potential partners to more easily identify businesses with notable strengths or competitive advantages.
Improved brand reputation, which may positive influence executives at other businesses who want to contact a specific company.
Leveraging business assets and boosting employee morale, giving the latter a means to join the dialogue and broaden a company's appeal among other businesses.
Garnering insight, through smartly crafted queries, that elicit feedback from other businesses about product development, supply chain issues and general management topics.
A recent study from Anderson Analytics underscores these findings, concluding that more than 66% of LinkedIn users are decision makers within their respective companies. These facts prove an obvious point: that LinkedIn is a necessity – an essential – source of B2B marketing. The advantages of this medium are also clear, but challenges arise concerning implementation. That is, companies should enthusiastically embrace LinkedIn as an integral part of modern business communication; and yet, these same brands need to have a blueprint – call it a "Linking through LinkedIn" strategy – that translates into tactics that are easy to implement and monitor.
Implementation Is Everything: Practical Steps for Using LinkedIn
First, companies should have their employees create profiles for themselves on LinkedIn. The results of these efforts include:
Increased circulation for a company's links. (Employees should insert up to three links, which reference pages from their employer's website, thereby improving the distribution of this material on LinkedIn.)
Renewed focus on priority pages of value, the sort of content that will attract other relevant businesses to a company's site.
Better numbers for the amount of qualified traffic that comes to a company's site.
Secondly, companies should create groups around keywords vital to its B2B marketing efforts. Again: this step is both important and easy to implement, something that will become a fundamental part of B2B marketing on LinkedIn. These actions include:
Targeting keywords that may increase search engine visibility.
Ensuring that highlighted groups – those businesses already on LinkedIn – see this information.
Engaging other companies that can profit from learning more about the use of these keywords.
These suggestions demonstrate the enormous potential of LinkedIn as a transformative communications site, a destination for companies to exchange information, network and establish mutually beneficial partnerships. For B2B marketers, LinkedIn must be part of the dialogue a company initiates – both internally and externally – that defines brand awareness and corporate success. These recommendations further underscore the necessity of making employees part of this process, so there is a comprehensive – and unanimous – voice, which maximizes the use of LinkedIn. Implementing these ideas are a wise part of a larger campaign, one that symbols effective B2B marketing.
Spencer Belkofer is the owner of Lumin, an interactive marketing company that provides search engine optimization services in Birmingham, Huntsville, and Montgomery. You can read his recent post at the Search Engine journal on how to create viral video content.
2 Replies

Leave a Reply