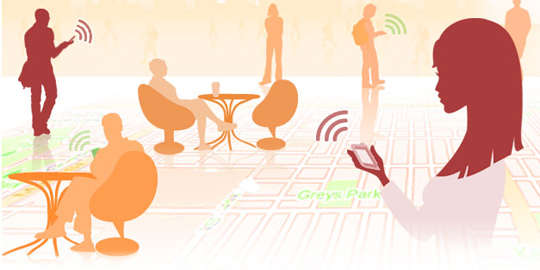 SinglesAroundMe can replace the standby phrase of  "What's a nice girl like you doing in a place like this?" and replace it with an upscale app to see where available singles are located. The hot new trend in apps is the geo-location applications to help find friends, potential friends and even now, potential mates.
Lavalife and eHarmony, the heavy hitters in online dating, have secured millions of active users and the CEO of SinglesAroundMe, Chris Klotz hopes to open the dating market to a portable dating service. With the estimated market of $4 billion annually, who wouldn't want to tap into the lucrative online dating services?
Klotz says that, "On line dating is the past, so old-school. This is the next frontier." It has proven a popular app and has, with little or no marketing and publicity has been downloaded 20,000 times.
The SinglesAroundMe app is like a GPS for dating singles. The SinglesAroundMe app plots your location using a Google map and lets you see available singles in your vicinity. With a simple click the desired user's profile can be read and you can "send various winks and messages".
Available for iPhone, Android and Blackberry the SinglesAroundMe app offers a chance for singles to connect with people of similar interests
3 Replies

Leave a Reply