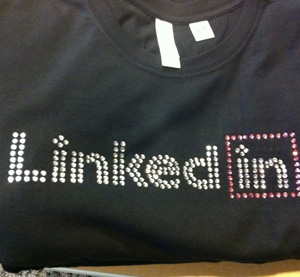 Business networking has moved beyond the corporeal boundaries of business dinners and cocktail parties and into the ether world of the Internet. LinkedIn is arguably the most effective professional and business-oriented social networking organization available today.
Whether you are looking for a job, have a job to offer, are searching for investors or want the perfect contact for a business project, LinkedIn offers over 100 million highly targeted possibilities. It is the social network tailored specifically for business networking.
You create a profile for your business and search through others for possible connections. You can connect to competitors, suppliers, specialists or industry leaders. You increase your business profile with each connection, and you gain insight, exposure and a heightened reputation.
Generally speaking, it can be a connections' numbers game. The more connections you have, the better the exposure. However, remember that with each connection you receive, you may be diluting the value of recommendations or decreasing the validity of the 'gene pool.' The key is to evaluate the quality of the increasing connections you gain. Don't ask for a connection to another organization unless it benefits you, and don't disallow a connection until you closely evaluate the profile of the requesting entity, whether it's an individual or a business.
One of the biggest advantages to a LinkedIn association is the industry advice and trend projections you can easily absorb, and you get it all for free. The advice others give doesn't require a purchase order or a contract for consulting. Connections you have give extended networking opportunities with their connections.
However, be willing to give what you're getting.
The reputation of asking but not giving valid and free advice that you would create can cycle back and bite your bottom line, and that's completely counterproductive to your participation in LinkedIn.
It doesn't matter whether your business is b2b-oriented or focuses exclusively on niche consumer markets. LinkedIn centers on improving your business and its profile, so you can use techniques, advice and warnings, for instance, in growing your business. You can solicit business in your profile, to be sure, simply by noting what you sell and listing a website or email address. However, even if your business is a b2b wholesaler, watch blatant advertising.
Properly leveraged, LinkedIn associations can improve operations, streamline expenses and perhaps solidify your business' future by exposure to the right investors or donors. For-profit and non-profit organizations have LinkedIn associations and connections, and they're all there waiting for your business' arrival.
Many LinkedIn users consider the business social network as another employee whose job is professional networking. Some consider it akin to an index of Most Valuable Contacts. But you have to create your presence there first and start searching for connections that have potential to benefit your business.
This post was contributed by Sara Woods @ Coupon Croc, where businesses of all sizes can save on their professional office, or home office electronic equipment with an Argos discount code.
One Reply

Leave a Reply