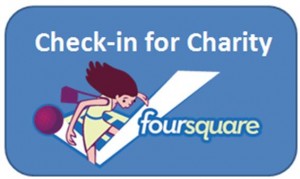 The Winter X Games, which runs from January 27-30th, have made it possible for one charitable organization to gain both awareness and donations from extreme sports enthusiasts. Social media site Foursquare has teamed up with Sports Authority to help support breast cancer research and awareness.
For every check in to 'Sports Authority at Winter X Games' through Foursquare, Sports Authority has agreed to donate one dollar to the cause. Proceeds from the event will support the Boarding for Breast Cancer, a non-profit partner of Sports Authority. The company has pledged to donate up to $1000 a day until the games come to a conclusion.
The Winter X Games are being held in Aspen, Colorado. It is an annual event much like the Olympics with competitions being held in extreme sports such as skateboarding, snowboarding, and freestyle motocross. While the event is not part of the donation campaign by Sports Authority, the Winter X games does strongly support charitable causes, in particular an initiative called 'Get Caught Recycling'.
It is anticipated due to the growing popularity of both the Winter X games and Foursquare, Sports Authority will have to cough up their $1000 donation every day. The hashtag #Xcellent is being used to bring more awareness to breast cancer and help create more buzz about the donation event at the games this year.
Social media is being integrated into many charitable donation campaigns and it seems to be having a positive outcome on the donation amounts, particularly during this past holiday season despite the rough economy. With Sports Authority teaming up with Foursquare, it may prove to help the popularity of charitable donations and the social media site that is still working hard to get attention. Perhaps more companies will join up with Foursquare to offer similar promotions.
One Reply

Leave a Reply