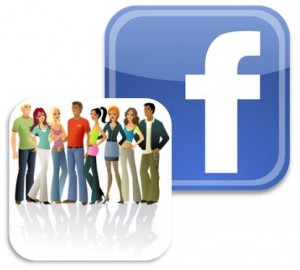 Every business needs a social marketing plan. Social media has become as needed a tool as the telephone. Yes, if you are not using social media, you might as well not be using a telephone either. A properly executed Facebook Fanpage can make it much easier to grow your business and make more money. Social media is an important way to organically grow your customer base without spending a ton of money on advertising.
The thing about Facebook is that everyone uses it. The old saying about "everyone and their mother uses it.." is true about Facebook. Everyone who is between the age of 13 and 33 is on Facebook looking for your goods and services and have taught their mother how to do the same thing.
Your fan page is going to make or break your Internet presence. This is mostly because a company that has a presence on one social media site is going to have a presence on all of them. A customer may love your Twitter presence, but will remember anything that they perceived to be unprofessional. You can have fun and be a little more casual, but there are things to remember when trying to use Facebook properly.
A big thing to remember is to actually interact with your customers. Interacting with your customers makes them feel like they are valued. Your customers feel like they can come to you with ideas and suggestions for things that the business can do better. It allows your customers to feel like they have some sort of ownership in the company. Consumers who feel empowered will give you more money over the longer term.
Give your customers an enjoyable experience. Provide value and don't waste your customer's time. Put up games to play, or provide coupons that they can use towards your goods and services. Not only will a customer feel more compelled to come back, but they will also tell their friends. Things can go viral quite quickly on Facebook. Remember how popular something like Farmville was, or Mobster Wars? It meant big money for the developer of the those games.
Don't forget to provide a link to your page, or a widget that will allow others to link to your page. These referrals are what will drive your business and help it grow. Providing links will allow for easy navigation to your page and will even snag a few people who were meandering around the Internet and just happened to find your page. Keep in mind the keywords you use when creating links to maximize hits.
Creating a buzz for your business will help you out on the Internet as a whole and not just on Facebook. The more that people link to, and talk about, your company, the more backlinks are created to your page and to your company site. Google will rank you higher in the search results and this can make it even easier to draw people to your site and increase sales.
Zienna Miller loves being a woman free to do whatever she pleases, whenever she pleases. Last week she filled out a teacup pig adoption form so hopefully she will have a new and unique pet that is incredibly smart. Check out http://buyteacuppigs.net if you'd like to pick one up yourself.
2 Replies

Leave a Reply