Running a business is hard. Running an online business is harder. You've got to take care of a zillion stuff.
Where do you host your site?

How do you get more traffic?

How do you convert visitors to customers?

How do you convert customers to raving fans?
Which is why it is easy to get trapped in the mundane. And lose track.
I know. I have been there. I know what it is like.
I sit down to write a blog post, record a podcast or record a video. Just then I get a new mail notification. Right, when I finish it I remember I haven't replied to the client enquiry last night. It goes on. And before your know it. An hour is gone. And I don't have a single word written down. The blank screen stares at me.
What a mess!
What if you don't have to bother about a lot of the stuff. Is that even possible? Yes, it is. You just have to focus on these 5 most important things in your business.
Because when you focus on these five, all the little details fall into place automatically.
When you get bogged down with the details remember these 5 biggest hits. Turn to it. To get refocused. To be inspired.
Here is a cool infographic I've put together for you: Your 5 biggest online business wins to focus on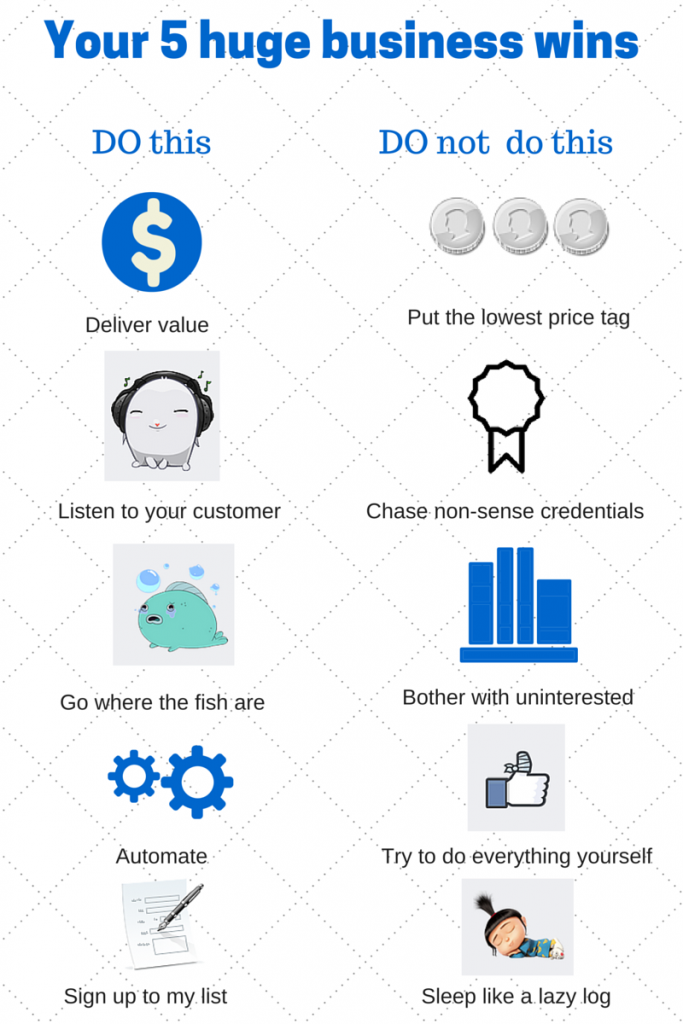 No Replies
Feel free to leave a reply using the form below!
Leave a Reply