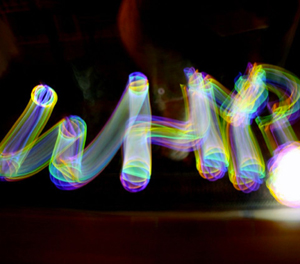 Social media is a powerful tool that all businesses should integrate into their marketing campaigns.
However, there are many older businesses owners that avoid, or even refuse to use social media.
According to a report from The Business Journals, the younger business professionals more so than older business pros view technology as a critical component to effectively do their jobs.
When it comes to older workers and especially those who own businesses, perhaps they are not use to technology, or are perplexed by the variety of social platforms available. Or maybe older employers find social media pointless, and prefer to rely on traditional marketing methods.
However, regardless of the age, size or industry of the company, companies should utilize social media to enhance their businesses.
The Benefits of Social Media
By not utilizing social media, there are various benefits that older businesses potentially miss out:
Take a Peek at the Competition – Social media has connected companies and individuals in ways never seen before. Employers can now view their employees based on their Internet presence, and business owners can examine the social presence of their competitors. LinkedIn is a particularly powerful tool; employers can examine their competitions' employees and their backgrounds. In addition, business owners can inspect the health of their industry and receive insights on whether to expand, to hire, or to scale back.
Connect with your Customers – Your customers are using social media to more clearly express their likes, preferences, and opinions. Through various social media platforms, you can read reviews and testimonials of consumers who have used your product, and gauge the popularity of your business.
Promote Your Business – There are a variety of ways in which you can increase awareness of your product or service. Start a Twitter account to connect with followers, use Facebook to create a company page, or LinkedIn to look for potential employees. These platforms are just a few examples of the many available online.
Useful Platforms to Create Online Presence
Social media platforms can be applied to businesses in an endless variety of ways.
Here are some of the few ways in which the most popular platforms are used by business owners and employers today:
Blogs – Blogs are a great way to drive traffic to your business's website. In addition, blogs can show that you are an authority in your field, and encourage people to connect to you. When populated with quality content, blogs can gather a dedicated audience that constantly visits your site.
LinkedIn – LinkedIn is a professional networking tool that lets individuals connect with business contacts and make new ones. Many employees are using LinkedIn to further their businesses, join interest-based groups and build company profiles. Older business owners, by simply creating a profile, can increase the visibility and awareness of their businesses.
Twitter – Twitter is a social networking tool that allows users to write posts up to 140 characters. These short posts, or "Tweets", are sent out to the users' followers. One way in which business owners have been using Twitter is to market their products, and to increase the social presence of their company.
Facebook – It is rare to find anyone lately that does not have a profile on Facebook. Employers can use Facebook to screen potential candidates and examine whether applicants are appropriate for their businesses.
These are but a few of the options that employers have when engaging in social media.
At the end of the day, older employers who have not yet gotten on the social media train could very well be left standing at the station as the competition rolls on by.
Dave Thomas, who covers among other items background checks and small business loans writes extensively for Business.com, an online resource destination for businesses of all sizes to research, find, and compare the products and services they need to run their businesses.
cc licensed ( BY ND ) flickr photo shared by annnna_
No Replies
Feel free to leave a reply using the form below!
Leave a Reply