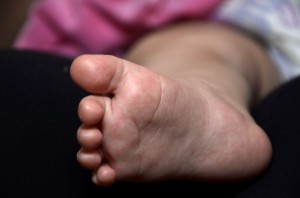 Social media matters to moms.
With more than two-thirds of American moms using Facebook to look for bargains and discuss products, the hand that rocks the cradle really does rule the checkout sales.
Savvy baby product companies can harness social media to show that they are trustworthy and understand the concerns of moms everywhere – qualities that will win loyal customers who will use social media to tell their friends.
So how are baby product companies using social media to promote their products and brand?
Harnessing The Power Of Social Media
Triple the Facebook likes without spending much sounds like the stuff of dreams.
Johnson & Johnson achieved just that when their Canadian division ran a contest encouraging moms to send in cute pictures of their baby to be featured on the Johnson's Baby Canada site.
That's it. No cash prize, no expensive hampers to post out, just a quick bit of coding to add the pictures to an online gallery.
The campaign was a great success for Johnson's Baby Canada – not only did they triple their Facebook fans, they garnered an average ten clicks onto their page for every link shared by a mom posting her baby photo to gather votes.
Secrets of success: Moms were able to show off their cute babies, while Johnson and Johnson's page visits and brand awareness rocketed.
Meeting Moms On Their Territory
Mommy bloggers can mean big business for baby product companies.
When a mom is up in the middle of the night with a sleepless baby, mommy bloggers are a go-to, a trusted network of friends who understand what she is going through. And of course, mommy bloggers have social networks – not only within their blog comments, but their Facebook and Twitter pages, too.
Any brand who fosters a good relationship with the top mommy bloggers can leverage their influence over the audience who trusts them, garnering themselves valuable mentions, tweets, and Facebook likes.
Global brands are switched on to the power of Mommy bloggers, with Walmart and Proctor & Gamble spearheading dedicated mommy-blogger outreach programs, and Johnson & Johnson sending out free samples and even invites to their headquarters.
Secrets of success: Moms get free samples and plenty of shareable information to inspire their audience, while global brands get social media promotion from voices that other moms trust.
Using Social Media To Drive Sales
Huggies showed other baby product companies how it's done when they integrated sharing as an incentive into a campaign for their diapers. Huggies used Facebook and email to send customers a $1 off coupon.
The catch? If they shared it with three friends, they could increase the coupon value to $3. Huggies made sure their message was instantly shareable, with just a couple of clicks emailing, tweeting, or posting on each customer's Facebook page, placing a branded message that encouraged each new person to keep on sharing.
The campaign attracted 3.5 million new customers to the brand, and provided bucket loads of useful data about the most influential sharers that could be used to tailor future campaigns.
Secrets of success: Moms could win a better reward by sharing the offer across various social media channels, while Huggies watched their conversion rate go up as they collected valuable data.
For global baby product brands, social media is the place to be.
It's a worldwide cafe of moms sharing tips and advice, and sharing information about their favorite products.
By harnessing social media and joining the conversation, baby product companies can make sure their products are among the favorites being discussed, keeping both company and mom happy.
About the Author: Tristan Anwyn is an author who writes on subjects as diverse as health, marketing, diapers, and SEO.
Image Credit: baby.
No Replies
Feel free to leave a reply using the form below!
Leave a Reply