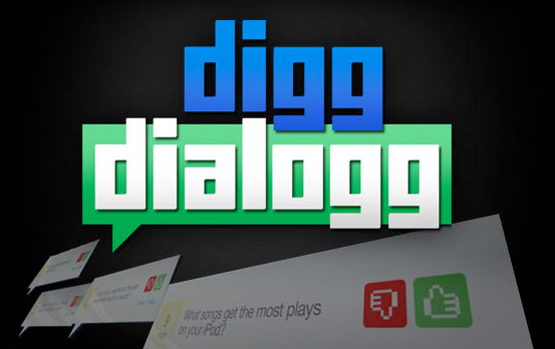 Digg Dialogg has become a popular experiment, because it gives average users the opportunity to pose questions in an online rostrum to preselected celebrities, politicians, and business magnates. From Ozzy Osbourne to Marissa Mayer, Stephen Colbert to Jim Lentz, Digg Dialogg has covered topics both serious and whimsical. Here are a few of the most memorable:
1. US Toyota President & COO Jim Lentz responded thoughtfully to customer queries and input. He was the first corporate executive to ever appear on Digg Dialogg. Of the more than 1,400 queries voted upon, the number one question was, "What do you drive?"
2. Al Gore made an appearance, but really, where hasn't Al Gore been?
3. Wall Street Journal Deputy Managing Editor Alan Murray questioned Timothy Geithner on one episode, but it was unclear whether the interviewer or interviewee was less popular with fans.
4. President Bill Clinton visited the program to celebrate Earth Day, answering questions related to the environment, the economy, and climate change.
5. Adrien Brody appeared on the popular series to discuss the film Splice with fans.
From famous celebrities to infamous politicians, there have been interviews on Digg Dialogg that would seem impossible to air elsewhere. For Digg users, though, this is a once-in-a-lifetime opportunity to turn the tables on the people behind the velvet ropes.
18 Replies

Leave a Reply