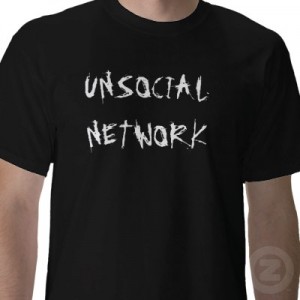 While Facebook and Twitter are catching are all about amassing hordes of followers and friends, the newest social network have a more "unsocial" theme. The recent $1 billion acquisition of Instagram by Facebook cements the idea that smaller, closed networks are growing in popularity among early adopters.
Facebook indicated in April 23, 2012 S1 form about this deal:
In April 2012, we entered into an agreement to acquire Instagram, Inc., which has built a mobile phone-based photo-sharing service, for approximately 23 million shares of our common stock and $300 million in cash. Following the closing of this acquisition, we plan to maintain Instagram's products as independent mobile applications to enhance our photos product offerings and to enable users to increase their levels of mobile engagement and photo sharing.
Still, it is important to point that Instagram's point is not so much about accumulating followers but rather cultivating a good photo portfolio. A quick review of Instagram reveals that most accounts have very few followers. Some might say close to 150 on the average.
Does this number sound familiar? 150 is also known as Dunbar's Number, which is the exact number that British anthropologist Robin Dunbar suggested was the upper limit on human relationships. Path, another "unsocial" network believes in this number so much that it limits the number of people in your network exactly to 150.
The fastest growing online community of 2012's Q1, Pinterest, wasn't even about accumulating followers, it was all about what you liked. You did not need to follow anybody to enjoy using the site. Taking this "unsocial" network to the extreme results in Pair, which is a private, closed network just for 2 and, after just 2 months of operation, was valued at $10 million.
Takeaway: Humans love interaction, but research indicates that we can only sustain about 150 relationships at a time. The fatigue from social media is starting to settle in by the rise of "unsocial networks" such as Path, Pinterest, Instagram and Pair.
Read more articles by Damian Davila at his blog, idaconcpts.com, where you can read about the latest tech news and  more info on Instagram. Follow Damian on Twitter at @idaconcpts.
Image Credit: 1.

3 Replies

Leave a Reply