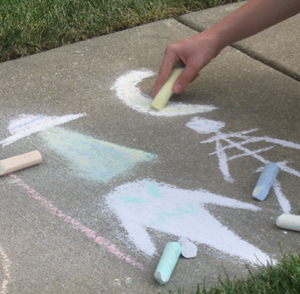 Tweens
There is a particular age when children may not be little kids anymore but are not yet considered teenagers. This in-between age group is known as tweens. Tweens can also be called a tweenager. More specifically a tween is a child between the ages of eight and 12. A tweenager is a more specific age group consisting of 10 to 12 year olds.
The term tween came into pop culture to define kids that are in that awkward middle area between pre-puberty and puberty. Tweens are at the stage when they would like to be treated more grown up. They start becoming more independent from their parents and start to develop stronger relationships with friends. Kids at this age are discovering their likes and dislikes and forming their own individual identities.
Changes in Media
In the past few years, tweens have become a huge market for advertisements and media. The reason for this is because these teens are interested in teenager activities and subject areas that teenagers think are popular.
Tweens are looking to shed their childish interests and act slightly older. Companies have become more conscious precisely how they are marketing because they want to keep it appropriate with regard to adolescence. Justin Bieber and the Twilight Saga are a couple examples of tween obsessions. Both are targeting to a younger audience and both offer age appropriate material.
Social Networking for Tweens
Tweens are not only keen on music or movies, they are also interest in connecting with friends. Not in the way that parents are used to. Rather than going to a friends house or even calling friends, kids are able to connect though instant messaging, texting, and using other varieties of social media.
One particular version of social media is Facebook, which was launched in 2004. When Facebook first started out it only targeted students in college. Then it allowed kids in high school and later became available to anyone. Tweens have jumped on this craze which may or may not be a positive thing.
Inappropriate Websites
There is a lot of content on social networking websites that involves vulgar jokes, explicit language, and sexual pictures and videos. Even though content on these sites may not be appropriate for pre-teens, it is not necessarily something that can get stopped without banning the website. Even if there is a ban there is no way to control kids that fake their age. Tweens should be allowed to express themselves and talk their friends via social media but it ought to be on a safe web site.
There are many sites that offer a social networking for tweens that are frequently monitored by managers and parents. KidsSocialNetwork.com is social networking site for tweens that actually allows law enforcement to monitor their site.
Safe Social Networking
Social networking sites have been around for the past few years and their popularity has only grown throught the years. Even though it can be scary to allow kids to develop online profiles or connect with friends online, there are many tools on the internet to keep kids safe.
A lock down browser may be installed to keep kids and tweens from stumbling across something inappropriate. Although tweens are more interested in grown up forms of media, there are many products that are appropriate that tweens will still enjoy.
Staff Writer for Kids Social Network.
cc licensed ( BY ) flickr photo shared by Franklin Park Library
No Replies
Feel free to leave a reply using the form below!
Leave a Reply