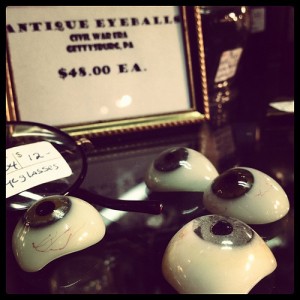 Take a look at any newsfeed, and you'll see how insanely popular Instagram has become. Suddenly everyone is a photographer, and every photo looks vintage. The easily-recognized Instagram filters do have an uncanny way of making everything look better. With Instagram taking off and quickly gaining millions of new users, it's only natural that businesses will flock to it with new marketing efforts. But Instagram is a very different social network; it's very unlike Facebook or Twitter. Should your small business use it?
Target Audience
To determine if Instagram is right for your small business, first consider your target audience. Who are the people you're marketing to? Who are your customers? Hopefully you already have a clear answer to this question. The majority of Instagram users are between the ages of 18 and 35 years old. If your target demographic falls within that age range, you're off to a good start. Instagram users are both male and female. Overall, the Instagram crowd is younger than what you'll find at Facebook or Twitter.
Visual Medium
Instagram is that it is a highly visual medium. After all, Instagram is all about photographs. The photos can have captions, of course, and comments, but it's the photos themselves that do most of the talking. If your business is also highly visual, Instagram could work for you. If your business isn't represented well with photographs, it might require a lot more creativity to maintain an appealing Instagram account. While pictures of your products are far from being the only thing you can post, you need to keep in mind that enticing visuals are what people want.
Your Brand
Now consider your brand, and your brand's personality and voice. What kind of business are you? How do you represent yourself to the world? Instagram is trendy. It's young. It's fashionable. It's hip. It's artsy. If your brand isn't any of those things, you probably shouldn't try to make Instagram work for you. If your brand is very different, say more professional or formal, it will seem very out of character when vintage-looking photos start popping up on your Facebook page. Trying too hard to "fit in" with the "cool" could make you look desperate and be confusing to your customers.
Just because Instagram was acquired by Facebook doesn't mean it's no longer a separate social network. Instagram is a social network that requires careful planning, time, effort, and consistency. Just as you wouldn't start and abandon a blog, you can't start and abandon your Instagram account. If you commit to it, you need to follow through. If you don't think you have the time or resources to add another social network to your online marketing campaign, feel free to skip Instagram for now.
If your business is young, trendy, and lends itself well to photographs, you should consider giving Instagram a chance. If it'd be a stretch for your brand or difficult for you to come up with appropriate visual content, don't bother. If you use Instagram for your small business, what is your experience with it?
This valuable marketing article was prepared for you by Travis Lee for SEOMAP – the keyword strategy experts.
Image Credit: 1.
4 Replies

Leave a Reply