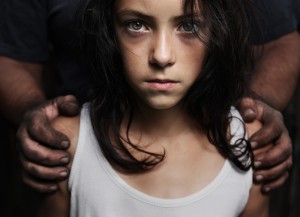 We all know the dangers of the internet and social media to our children today.   Or do we?  "Finding Faith" has the goal of making sure we do and protecting as many children as possible.
The Safe Surfin' Foundation, one of the most well-known child internet safety organizations, is backing a brand new film.  Erik Estrada is their spokeman.
Erik Estrada might have been the second most well-known Hispanic actor on TV to break the mold and become a regular leading man, after Desi Arnaz.  CHiPs was an iconic television series that delighted fans for 6 years, even while Erik Estrada more than earned his wages through several motorcycle wrecks and hospitalizations, doing much of the riding himself.
While CHiPs was famous for its drama, interlaced heavily with comedy, for Erik Estrada, acting in the new movie "Finding Faith" is more than light-hearted fare.  The man who played the charming rascal has grown into a man with a mission concerncing the safety of children, and it means much more to him than just playing a role. It is a chance to share some of his experiences and passions in such a way that will reach out to lots of people the world over.
Movie Synopsis: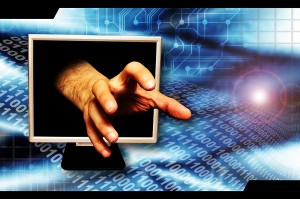 The movie "Finding Faith" will be a faith-based movie production done in association with Liberty University and Thomas Road Baptist Church. Based on actual real life events, it follows the Garrett Family, a strong Christian family in the community, whose faith is put to the test when fourteen year old Faith Garrett is abducted by online sexual predators. The production company has four main goals in filming the movie:
1. To use film to help educate families about Internet safety in social media.
2. To show the challenges and accomplishments of Virginia's law enforcement agencies, paying specific attention to the Internet Crimes Against Children (ICAC) Task Force.
3. Teach teens to have an understanding of Internet safety, cyber bulling, and 'sext'ing.
4. Challenge teens to be purposeful and dynamic in how they live.
Filmed this summer in Bedford County, Virginia, the movie is scheduled to be released in early 2013.
Erik Estrada's Career and Role in "Finding Faith".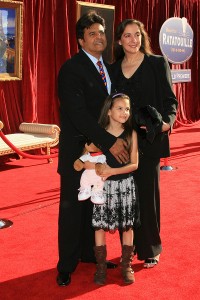 Erik Estrada, who plays the role of the Sheriff in Finding Faith, is most known for his role in the television series "ChiPs".  He was the clean-cut, Hispanic role model of that decade.  He made the ladies swoon and the the guys laugh, while still holding up a level of morality and honor.
Erik got his start, though, by acting in other faith based films such as "The Cross and the Switchblade."  This true story affected people and their views concerning the dangers of gang life, and turning to God rather than drugs.
Not only is Erik an actor, but he is a real life police officer as well. He was named the national spokesperson for D.A.R.E., the anti-drug program. He earned status as a reserve police officer with the Muncie, Indiana Police Department. He has also been involved with many charitable causes across the country. After Sheriff Brown showed him some behind-the-scenes look at work done by the Internet Crimes Against Children Task Force, Erik was so impacted by it that he joined the Sheriff as a child advocate in his work.  I was then that he became the spokeman for the Safe Surfin' Foundation, a non-profit organization aimed at implementing and supporting Internet safety education.
By acting in Finding Faith, he is able to combine his acting and police work with his passion to raise awareness about the dangers of Internet predators in a movie that will touch and change lives as well as hopefully sparking conversations at home about the dangers of online predators.
http://safesurfin.org/erik-finding-faith/
Paul Moore writes about the Smith Mountain Lake area in Bedford County VA, and works with Smith Mountain Homes, helping buyers find their dream investment home.  See their website at smithmountainhomes.com.
4 Replies

Leave a Reply