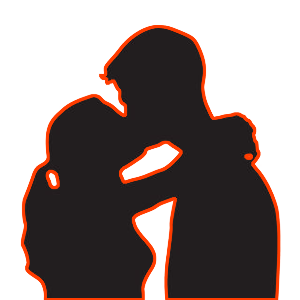 When we think about online dating, we instinctively think of Plentyoffish and eHarmony. Particularly in the past 12 months though, mobile technology and dating apps have integrated with many dating sites that now use the massive reach of Facebook and Twitter as a legitimate and highly targeted dating and social solution.
Because the Internet in widely used and accepted within societies as a mainstream social tool, single people young and old are embracing the dynamics of modern communication devices. Compared to the simple internal messaging systems online dating sites used to provide to their subscribers, dating online has been transformed into a matchmaking revolution.
Virtually all the high profile social websites or blogs have a dating link these days with some affiliate or partnership type of arrangement with one of the leading dating sites. Prime time TV now features online dating commercials (imagine that ten years ago..no!), the popular dating apps receive hundreds of thousands of downloads a day, Google search traffic related to online dating services is among the top five searched industries in the world.
Online dating is huge, enormous and, it continues to gain momentum. It makes a whole lot of sense to combine social networking with this concept. So, what's the deal with the dating game on Facebook and Twitter?
The concept behind meeting singles through Twitter is a simple one, and is based on its existing 140 – character concept. Dating on Twitter is focused around a users location and age. Subscribers can limit or expand their search to any city or suburb around the world. Twitter dating allows members to upload a profile and snapshot much the same as a traditional dating site. A connection between two attracted tweeters can be easily initiated by clicking a button to tweet your intentions.
Dating via Facebook goes into a little more depth. By choosing one or several dating apps, a user can integrate their own Facebook details directly into their dating profile within the app. Out of the 500 million Facebook users, 28% are single, so if you try and contemplate the enormous pool of singles you'll have access to, opportunities to meet new people through Facebook would seem endless. Facebook has now overtaken Google in terms of traffic or visitors, so if you're looking for a place to date, Facebook seems like the place to be.
Does this social development spell the end for the typical online dating site? Apparently not, the online dating sector continues to record an average of 5% annual growth based on the past five years (as of 2010). Young singles are savvy, they understand that the likes of Facebook is more of a friendship-networking tool whereas online dating sites are a highly targeted matchmaking community. And besides, who has just the one profile these days? It's a common scenario for singles to maintain multiple profiles across a broad selection of social platforms.
Matt Fuller is pleased to be able to provide this article for your enjoyment.  Matt works within the dating sector, particularly within dating sites in Australia. There are many free online dating options for singles to consider in today's social environment, to find the best option for you, research is the key.
2 Replies

Leave a Reply