Don't act like you didn't sit at work and play FarmVille all day when it first came out, until your company banned Facebook that is. Ha ha *points and laughs*.
Running a virtual farm may have appealed to a microwave-food addicted generation, but despite how massively popular it was when it first came out, it's only third in line on Facebook, next to CityVille and The Sims Social, when it comes to popularity. Let's see what else ruled 2011…
Words with Friends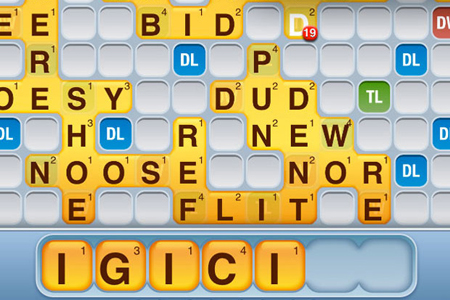 This is currently one of the more high profile games, as it recently got Alec Baldwin booted off an American airlines flight after he refused to stop playing it on his iPhone before takeoff.
It's addictive, for sure, and with more than 12 million users worldwide, how can you blame Mr Baldwin for becoming abusive and violent when asked to stop playing? He didn't really, that's just what the airline is saying. Swear. Anyway, this Scrabble-type game is awesome to play with people you know, or with strangers who've logged in. Other celebrities who rave about the game include Eliza Dushku and John Mayer, who both love an uninterrupted dose of word building fun.
Mafia Wars 2
Made by Zynga, who make Words with Friends and loads of other popular social media games these days, Mafia Wars 2 is a popular follow on from the successful original Mafia Wars game. Available on Facebook and Google +, the game features cool graphics and detailed stories to lead you deeper and deeper into the tantalizing world of the crime underworld – plus you get to shoot your friends.
Dream Zoo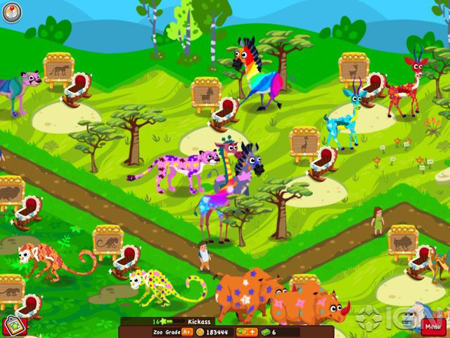 Do I even need to say which gaming company made this game? It's the first Zynga title that offers bonuses and in-game rewards, ensuring that the already addicted masses now have even more reason to flip their boss the bird instead of working. Collect and breed a bunch of exotic animals as you build up your own zoo with everything from aardvarks to zebra's available for keen collectors. You've got to feed and wash them in mini games, go on safaris to collect items to finance your empire and, nerdiest of all; send pictures of your sweet set up to competitive friends.
The Sims Social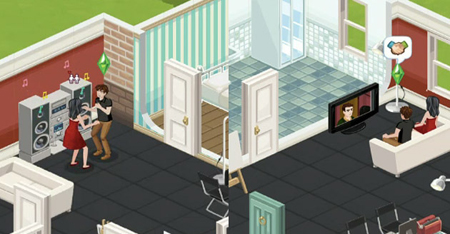 Owned by EA Games, Playfish has taken all the undeniably cool ingredients that make the original Sims legendary, mixed them up to just the right texture for social media gamers, and dished up a Facebook game to huge applause. Everything you love about the original games is there, with customizable characters and all the shenanigans that make them the best thing ever. Play with your friends for free on Facebook. Awesome.
Warren Kings plays bingo online and enjoys every moment of it, to brush up your knowledge of 75 ball bingo read his latest.
No Replies
Feel free to leave a reply using the form below!
Leave a Reply