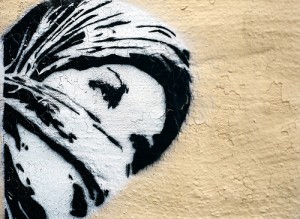 Many parents worry about their child's use of social media sites like Facebook. Not only do they have to worry about cyberbullying, but they also have to worry about the millions of strangers that can easily befriend their child and gain information about or access to them.
It's unfortunate that our world is filled with criminals, but when it comes to online safety, we can never be too overprotective. The state of Louisiana feels the same way, which is why they recently passed a law that requires any child predator or sex offender to place their criminal history on their Facebook and other social network profiles.
The law.
This is the first law like this in the United States, and it states that the offenders must include certain information on any and all of their social media profiles, including:
• the crime they were convicted for
• the jurisdiction where the crime occurred
• current residential address
• description of physical characteristics
The purpose.
Right now, Facebook does not allow registered sex offenders to create a Facebook profile, but since Facebook doesn't conduct thorough background checks on its users, sex offenders can easily create an account and use it to prey on young children. The new law, which is slated to go into effect on August 1, 2012,  was created in order to put a stop to those offenders who have created a profile regardless of Facebook's policy.
Some say that the new law couldn't have come at a  better time, since Facebook recently stated that they're considering allowing children under 13 to join the popular social network.
The punishment.
On a first offense, any sex offender caught violating the new law can face imprisonment, serving anywhere between two and ten years without parole as well as a fine of up to $1,000. Any sex offender caught violating the new law on a second offense will spend five to 20 years in jail without parole and a fine of up to $3,000.
Will it work?
Right now, the law has only been passed in Louisiana, so it only refers to those sex offenders in that state. Sex offenders in the rest of the country don't have to abide by the law. While some sex offenders in Louisiana may abide by the new law, others who don't want to make their criminal status public can simply move out of state or opt to not have a Facebook or social network account, since they're not supposed to anyway.
The idea behind the law is a great one, but the benefits of the law may not be seen unless the law becomes nationwide. For now, the world can simply use Louisiana as a starting point to see how the idea behind the law works out. Until then, all parents need to keep a watchful eye on their child's social media accounts and talk to your children about being wary of sex offenders. Educating your children and close monitoring is one of the only ways to make sure that they're protected.
Jessica Brown is a SEO consultant and writer for SEOMAP the keyword strategy experts.
Image Credit: 1.
One Reply

Leave a Reply