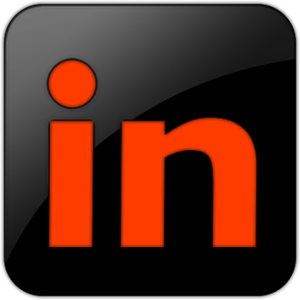 LinkedIn launches its social news product for professionals LinkedIn Today. The main objective of this product is to make professionals know top stories from their network and industry.
The Linkedin Today webpage has different categories to meet the professional interests of Linkedin users. P
rofessionals from different industry can get the latest trending topics and news. The professional social news webpage of Linkedin is going to be preferred by iPhone users and they have an iPhone application for the same.
Below is the screen-shot of Linkedin Today.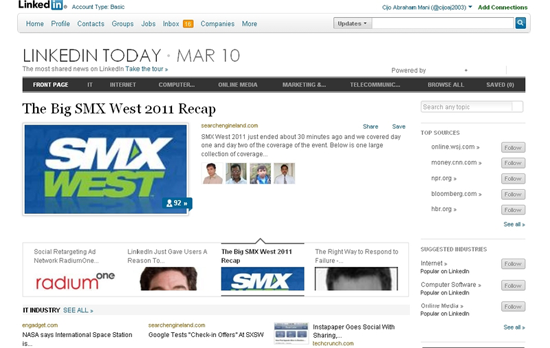 Linkedin Today is just like an industry newspaper available online and via LinkedIn's iPhone application. The headlines and links to the popular stories makes it look more similar to a newspaper.
It also offers a unique feature through which you can see what others in your profession network is reading and saving. The feature to "save" articles to read later is a handy feature. The most helpful thing is that you can get industry news, tailored to your professional interest.  The webpage also allows you to see who is sharing information along with any comments they might have included when posting.
Using Linkedin Today will help to learn three major social view aspects. One is what your network (connections and co-works are sharing), then what your industry peers are sharing and finally all the stories which are interesting to a wider audience, outside of your industry.
If you haven't checked Linkedin Today then it is high time that you check it out. You can get the latest trends among professionals through Linkedin Today website at http://www.linkedin.com/today/
3 Replies

Leave a Reply