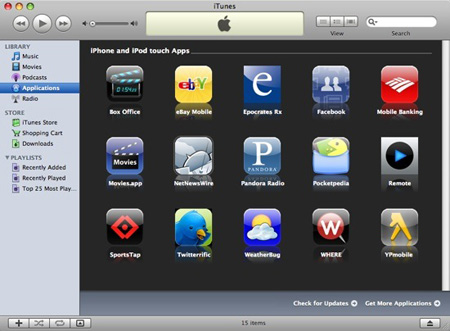 Let's see a show of hands of all of the people out there currently using the App Store more than they should! The App Store is a popular iTunes feature available for any Apple users to download a number of different applications to their devices. And it can be quite addicting…
Apple has currently decided to take it to the next level by launching an official App Store page for iTunes on Facebook, which will offer free deals, tutorials, and tips. The best part is that these apps can be featured on people's walls, and you can recommend different apps to all of your friends on Facebook. Since Facebook in itself is already incredibly addicting, it seems that it will be the best of both worlds when iTunes comes to Facebook!
There will also be specific features to show you the top free and paid apps in all of different categories, and you can actually chat about the different apps with friends in your Facebook circle. Perhaps the best feature to this addition is being able to share with your friends, which is what Facebook is all about. Of course, Apple definitely want to capitalize on this since this type of "sharing" means money, money, and more money for them.
Nonetheless, you can't argue with the convenience of combining iTunes apps and Facebook, which are two resources that many men and women use on a daily basis. If you want to get an app through Facebook, you can click on the "Get App" button, which will automatically open up your iTunes with a single click to allow you to download. As an app user and Facebook fan myself, I can see how this combination is going to be almost lethal when it comes to downloading more and more apps, sharing them with your friends, and completing the chain full circle.
Bethany North's specialty site for all coffee needs and the Saeco Espresso Machine can be found at The Coffee Bump.
2 Replies

Leave a Reply