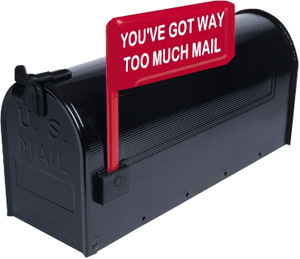 So many deals, so little time.
Is it possible to get too much of a great deal?
Apparently, yes. Given the success of group buying sites such as LivingSocial and Groupon, there has been an explosion of companies, both old and new, that are bombarding their email lists with daily deals.
The result is consumers that cannot resist missing such "great deals" and they end up with so many deals that often they cannot use. Common reasons are that buyers either did not pay attention to the fine print or that they end up not wanting going on that 60% off skydiving class.
Luckily, entrepreneurs have taken noticed of this trend and consumers are now able to alleviate their buyer's remorse by tapping into a growing number of websites that help people sell the online daily deals they can't use or suddenly don't want. Here is a list of website that help you to get rid of unwanted daily deals.
DealsGoRound

Launched in March 2010 in Chicago, DealsGoRound was the first secondary marketplace in North America to re-sell and buy past daily deals from major coupon companies such as Groupon. As of 08/01/11, the company operates in 128 cities in North America.
The company founder, Kris Petersen, conceived DealsGoRound while working as an entrepreneur at Lightbank, a startup incubator created by Groupon's co-founders.  The service is available for you through the web, iPhone or Android-based smartphone. DealsGoRound has gone a long way from looking like a Craigslist carbon copy to a more elegant platform that resembles StubHub from eBay.
Lifesta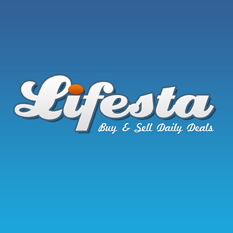 Lifesta has an impressive management team. Co-founder Yael Gavish holds a MBA from Wharton and an MSc in Computer Science from the Technion, Israel Institute of Technology. She was a project manager McKinsey & Company's Retail practice and engineered wireless device projects at Sun Mycrosystems.
Co-founder Eran Davidov holds a BA in Computer Science from the Technion and an MBA from Santa Clara University's Leavey school of business. He was a director of engineering at Sun Microsystesms. The technical know-how of this team allowed Lifesta to run a fully digital operation way before DealsGoRound. The business model of Lifesta is simple: $0.99 per transaction plus a 8% commission.
Other Alternatives

While there are 2 more alternatives, SellMyDeal and TakeMyCoupons, the traffic of these 2 sites is much smaller than that of Lifesta and DealsGoRound (note: on the Compete chart above, the data from TakeMyCoupons.com is too small to plot).
While SellMyDeal.com enjoyed a big spike on March and April 2011, the traffic has dropped dramatically according to Compete.
Takeaway
Get rid of your unwanted deals at Lifesta.com and DealsGoRound.com.
This post brought to you by GoodOrBadEmail.com. Good Email? Bad Email? You Decide at GoodOrBadEmail.com. Follow us on Twitter at @GoodOrBadEmail.
11 Replies

Leave a Reply