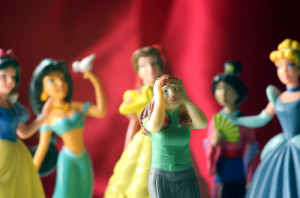 Bullying has been a problem for young people for many years.
In recent years however, social media has brought about an increase in bullying online.
Its ubiquitous presence, the fact that many young people keep their accounts hidden from their parents, and anonymity can make it a fertile breeding ground for cyber bullying; sometimes with tragic consequences.
With that said, what can be done about it?
Bullying 'Round the Clock
Young people exist in a constantly-connected world. For victims of cyber bullying, that translates to finding it hard to escape from their tormentors.
Fifteen-year-old Amanda Todd from British Columbia was hounded by cyber bullies until she felt the only way out was to take her own life.
After being coerced into sending a topless picture while still a minor, she found the picture circulated quickly, culminating in physical violence when a group of girls from her old school set upon her.
Amanda attempted suicide by drinking bleach, only to return to social media messages such as "try a different bleach next time."
She eventually hanged herself at her home.
Parents Often Don't Know 
For victims of cyber bullying, the ability to hide what is going on online from their parents can leave them without support when they most need it.
Twelve-year-old Rebecca Ann Sedwick's mother knew her little girl was being bullied on social media – even closing one of her Facebook accounts – but after Rebecca moved schools, her mother didn't know that the same bullies followed her online and continued their attack.
After receiving messages such as "why don't you die", Rebecca confided to an online friend "I'm jumping I can't take it any more". Shortly after her last message she committed suicide by jumping from a tower at an abandoned concrete plant.
Anonymity Breeds Cruelty 
On some social networking sites, users can send anonymous messages and comments, making it easy for the bullies to hide behind the anonymity.
On Ask.fm, a site where people can ask questions anonymously, 14-year-old Hannah Smith was subjected to taunts about her weight and struggles with self-harm, culminating in messages telling her to "do everyone a favor" and "commit suicide". She didn't know who her tormentors were.
Her older sister found her hanged in her bedroom, a note found in the same room asking the poignant question "I wonder if it's ever going to get better?"
What Are Social Networks Doing To Help?
In the wake of cases such as these, parents and education groups have been putting pressure on social media sites to help stem the tide of cyber bullying.
Most social networking sites have some form of abuse button or a support team that can be contacted, but is it enough?
Facebook is the site most commonly named by cyber bullying victims, and the social networking site is taking steps to make it easier to report bullying, replacing its complex reporting system with a simple one click reporting procedure.
The site is also considering measures to allow under-13s to use it with parental supervision, to make a safer environment.
Meantime, Ask.Fm has committed to employing more staff to moderate messages, and made its reporting feature easier to use. But is it too little too late?
Where Does The Way Forward Lie?
When confronted with the horror of adolescents driven to take their own lives, it's natural to want to know who is to blame, and who is responsible for preventing further tragedies.
There is certainly a lot social media can do – easier reporting features and the ability to block users are a small start.
The key here is education: On how to stay safe online, how to handle cyber bullying, and how to avoid becoming a cyber-bully.
Social networks can help with this, by promoting the cause, and by teaming up with schools. The onus is also on parents and teachers to educate their children on how to stay safe online, and give them safe space to open up about any problems.
Cyber bullying is a huge concern for young people today, with many bravely taking to the very sites where the bullying has happened to share their stories and stand up for others by promoting anti-bullying campaigns.
In one such video made before she died, Amanda Todd ended on the somber note "I have nobody, I need someone."
Perhaps it is the responsibility of social networks and adult care-givers and educators alike to ensure adolescents have someone when they need support, to help them deal with and even prevent cyber bullying.
About the Author: Tristan Anwyn is an author who writes on subjects as diverse as health, marketing, negative review advice, and SEO.
Image Credit: 1.
No Replies
Feel free to leave a reply using the form below!
Leave a Reply