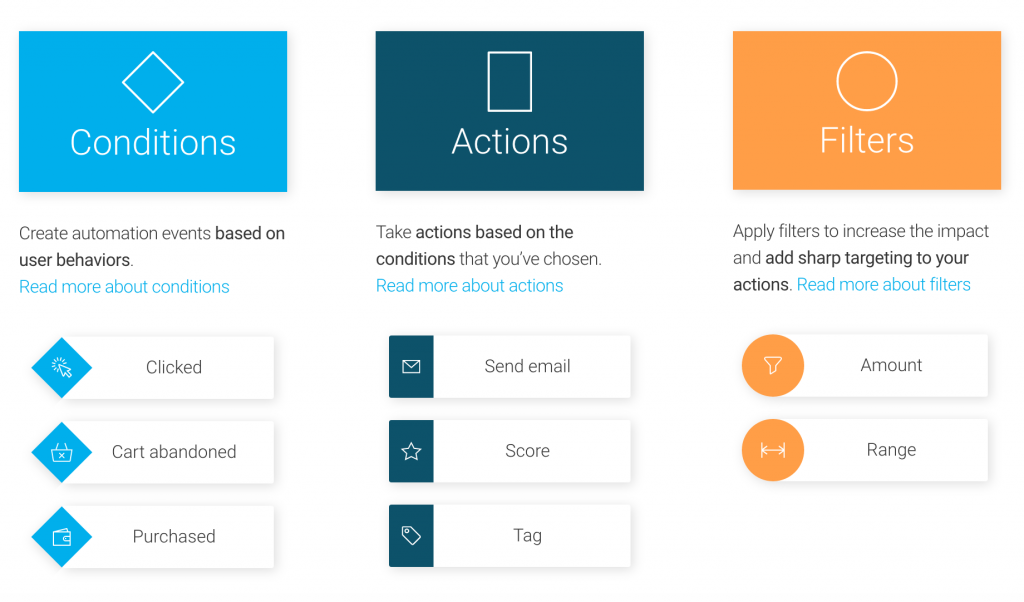 Something interesting has been happening lately that I find amusing. Startups are popping up all over the place that are based entirely around helping other startups succeed. Business tools have always existed, but there is a certain meta quality to apps now that didn't exist before. Now you are more likely to see those business tools to survive than the businesses they help.
As a marketer, I am especially aware of this change. Online marketing applications are everywhere, taking up space in every corner of the web. You can't throw a stick without hitting one, and that is both a positive and negative.
On one hand, you have your choice of tools. Unfortunately, the other side is that it can be hard to choose one. Which delivers on its promises? What overcharges, or underperforms? I've been on a mission to find out, and my latest exploits have been with GetResponse.
What Is GetResponse?
GetResponse is an email marketing software, similar to other platforms like MailChimp and Constant Contact. Or, at least is seems like it at first.
They provide email templates for drip campaigns, marketing and promotional emails, subscription lists, customer service and support messages, and more. All emails are responsive, so they can be read on any device, a must given the mobile-centered direction customer engagement has gone.
All of this can be controlled from your dashboard, where you can create customized email lists and schedule send outs.
But when you look at their feature list, you realize they have become a lot more than just a software for marketing emails. In fact, they recently launched a couple of tools that makes them a much better rounded, complete marketing software than they were before.
Other Features
Marketing Automation – This is a brand new feature that is currently in Beta. But don't let that chase you away; while there may be some changes made later on, it is already a really cool feature. Designed to make life about a million times easier for the busy marketer, it gives you a simple drag and drop flow builder for automating tasks. There are optional filters that can be added to better target those tasks, which is pretty cool.
Form Creation – Forms are useful in any incarnation, but especially when it comes to getting customer feedback, or building an email list. Whatever you need them for, you can make different kinds of custom made forms using this feature. They have more than 500 templates at the time of this writing, and you can choose from pop-up, shake box, scroll form, and more. They don't take long to make thanks to the way GetResponse provides the options. You could have your form up in minutes.
Landing Pages – We all know the benefit of a good landing page, especially when it comes to conversions. GetResponse now allows you to create quick, functional, and beautiful landing pages that connect with your email marketing campaigns. They offer easy fill templates, or you can take a greater hand in the process and build your own.
Webinars – Another awesome new feature is webinars. You can create your own, and offer them to hundreds or thousands of viewers depending on your current plan. They integrate with the email software, so you can let your subscribers know all relevant details fast, and take RSVP's.
A/B Testing – You need to know what is working in your emails, and what isn't. GetResponse has an A/B testing tool so you can figure it out right there in your platform instead of going to a third party tool. The benefit of that is you will have your campaigns all in one place, so you can test months worth of emails to get a better grasp of how your emails are performing.
Analytics – They have an analyzer tool called Email Intelligence that will graph and chart your progress over time so you can use the data to better target your audience. This works alongside the A/B testing to give you a more effective campaign. They let you segment your subscribers with a single click, which is awesome. No more manual segmentation.
As you can see, GetResponse may call themselves an email marketing platform, but they are a lot more than that.
What Happened When I Tried GetResponse
I was a little bit wary about trying another marketing software, because I have had some bad luck with others in the past few months. But when I saw the features I was a lot more eager, so I dove in.
The first thing I noticed was that the dashboard looks way better than other platforms I have used for emails. Everything is easier to navigate, it is cleaner, and there are no weird errors when I click on buttons (I have had that problem with a certain platform I won't name that is very popular).
When I set about crafting a tester email I was amazed at how quickly I was able to do so. Some drag and drop and customization, and I had a workable newsletter template within minutes. Same with the email lists, which were easy to import from my hard drive, and segment as I needed. I made a landing page, and that took longer. But the end result was great, and I really loved creating a flowchart for automation. The only tool I didn't try was the webinars, which are only available with the $49 per month version.
Pros
Easy to use.
Email creator makes it fast and simple to make effective and attractive emails.
Responsive emails for viewing across all devices.
Landing page creator.
A/B testing for more effective campaigns.
Marketing automation for greater productivity.
No contracts.
Cons
No free version.
First step premium doesn't offer webinars.
Doesn't take PayPal.
Final Verdict
GetResponse is easy enough for anyone to use, effective, and helpful. The pricing structure is decent, and you aren't going to break the bank using them. I would recommend it to anyone who wants an email marketing service with a little more oomph.
No Replies
Feel free to leave a reply using the form below!
Leave a Reply