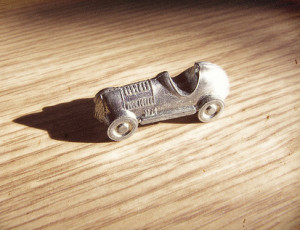 When searching for a new or used car, there always seems to be a better deal on the horizon. Simply walking into the nearest dealership and asking for the lowest price doesn't necessarily result in the best bargain anymore.
Luckily, social media is making it easier to search car dealerships from the comfort of your own couch.
Social media is a great tool when it comes to finding the best car prices. And, with more car dealers getting involved with social media everyday, searching for new cars, used cars, and car dealerships is only a website away.
The Social Media Route

What sets social media apart is the fact it's interactive and engaging. This is crucial when shopping for a new or used car because big purchases come with big questions. If a shopper wants to know the trim package, the fuel efficiency, or the car insurance rates associated with a new car, they want an immediate answer.
Social media sites like Facebook and Twitter can provide those answers.
Many dealers are using the social media platform as a way to connect, inform, and stay in touch with potential customers. And, if it's unbiased feedback the buyer is looking for, posting or tweeting a car question is a great way to get honest, first hand answers.
Automatic Automobile Updates

Because more and more dealers are becoming actively involved in social media, the buyer can rest assured the most up to date car information is available. There are hundreds of car review sites and blogs that know car trends like the back of a road map.

Not only can social media provide up to the minute reviews and price comparisons on new and used cars, it can keep the buyer connected with important dealer news feeds on makes and models the buyer is interested in. These news feeds can inform the buyer on everything from promotional deals to new inventory to upcoming sales.
A Comment About Comments

Dealer sites can be a great way to get to know a car before seeing it in person.
But photos, videos, and vehicle statistics are only a part of the benefits of dealers using social media. Dealer comment pages are just as important as pictures of a car's interior.
It might be a dream car, but if the dealership is less than reputable, then it might be worth dreaming in another direction.
Past and current customer comments can definitely sway a buyer's decision on what dealership to go with. And, if the dealer's comment page seems like a lot of fluff, try searching the dealership on Yelp to see if they really do live up to their glowing comments.

Buying a new or used car can be a stressful and tricky situation, but social media can help chauffeur the buyer through the process.
So sit back, relax, and let social media take the wheel.
About the Author: Adam Groff is a freelance writer and creator of web content. He covers a wide variety of topics including car insurance, vehicle research techniques, and how to read between the lines on comment pages.
Image Credit: 1.
No Replies
Feel free to leave a reply using the form below!
Leave a Reply