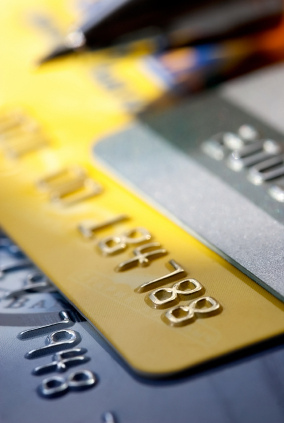 The search for personal finance software can seem a little overwhelming.
There are many companies, choices and options available to help you manage your budget. Social media, however, can help you find software to meet your needs.
Research Your Options on Facebook
Facebook can help you discover personal finance software that your friends trust and recommend.  You can also look at the Facebook pages of various financial companies and financial advisors to see what they have to offer.
Read comments from other Facebook fans to see what they're saying about the company's software. Look for both positive and negative reviews to help you determine what seems to be working for others and what doesn't.
Start Conversations on Twitter
Look for hashtags on Twitter about finance and budgeting software. You'll find many reviews and discussions about various software tools. Join the conversation and inquire about the types of tools each company offers.
Tweet financial advisors to ask their advice on software. Often, financial advisors can offer independent advice about which tools and programs can best help people meet their financial goals.
Connect with Others on LinkedIn
LinkedIn can help you locate personal finance software in several ways.
You can connect with finance professionals and finance companies to see what software they recommend.
LinkedIn also provides opportunities to join groups.
Look for groups about budgeting and personal finance to see what others are saying. Start conversations about what type of software others find helpful to learn the pros and cons of each option.
Check out Video Tutorials
YouTube and other video sites offer tutorials that allow you to see how personal finance software works. You can see what type of information is offered and see first-hand whether or not it looks like the program would work for your needs.
Many finance websites host video on their own websites as well. Look for comments and questions from other users to see what people are really saying about the software.
Read Bloggers' Reviews
Blogs can be very helpful in your search for financial software. Look for bloggers who have reviewed software to see what they have to say about them.
Also, look for finance blogs that offer personal finance software. Many of them give tips and advice about how to gain the most from their software options.
Seek Advice on Forums
Forums are a great place to gain recommendations from others about which software programs they find the most useful.
You can ask questions and hear what others have to say about various financial tools and applications.
Finding the Right Finance Software
There are software packages that offer a variety of options. Look for software that will meet your specific needs.
Some software allows you to create a budget and then it charts and graphs your spending habits each month. Other software provides you with various calculators and tools that connect your bank accounts and investments.
Also, consider whether or not you want software that will work with your mobile devices. Many people want to be able to access their financial information from their smartphones and tablets, in addition to their computers.
There are plenty of software programs that can help you prepare a budget and track your spending. Social media provides many resources to help you find the right software program for you needs.
About the Author: Amy Morin writes about psychology, parenting and personal finance software.
Image Credit: 1.
No Replies
Feel free to leave a reply using the form below!
Leave a Reply