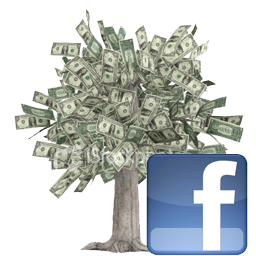 It is no secret.  Facebook is everywhere.  You can't pull up a newspaper (or an RSS feed, depending on your fancy) without finding something new about Facebook.  Many use Facebook for fun, and many use it for money.  What most people don't know is that there are clear rules in play that make Facebook effective for a business vs. ineffective for a business.  Follow these 3 simple rules to master using Facebook for business.
1) The Purpose of Facebook for Business is for 3 Things
Never forget the purpose of anything you do, especially in business.  Keep in mind that the purpose of any business based Facebook campaign should be to:
Communicate with your potential customers and audience
Promote the company brand in the marketplace
Drive traffic and revenue for the company
The purpose is NOT to be friends with people and the purpose is NOT to be social.  The purpose is to MAKE MONEY.  All interaction with Facebook and other social media tools should reflect as such.
2) Facebook vs. Twitter:
Unlike Twitter and other types of social media, Facebook is a destination, not a search engine.  Unlike other internet marketing platforms, Facebook should not be used as a sales funnel (like Twitter) but should instead be used as a sales cycle.  It is a place where users can become familiar with the company brand and where users can get comfortable with the company.  When they are ready to "buy" they already know and trust us.
3) Target Market
The company should a target market to provide the company a vision, from which to create valuable content.  The Target Audience provides you the ability to focus all of your Facebook content and postings on exactly what the ideal customer wants.  Nothing sways from these topics.
So come up with an IDEAL customer profile.  Create the ideal characteristics and interests of your ideal client.  To more clearly narrow it down to a specific person, choose and actual person:  like "a rich James Bond" as an example of your company's ideal customer.  Then chose a number of interests and challenges targeted for this ideal profile. These interests will provide the company "fodder" with which to create valuable content to the audience.  Everything in Facebook (and other social media pertaining to your industry) should be based around the needs and desires of potential customers like "a rich James Bond".
Facebook can be a huge success or a huge time-waster, depending on how you use it.  Follow these 3 simple techniques and you'll be well on your way to strengthening your brand, and fattening your wallet.
Pat Lindles is a wine broker who uses social media to encourage wine aficionados to buy wine online from one of his several stores.  He lives in Phoenix, AZ with his family.
8 Replies

Leave a Reply