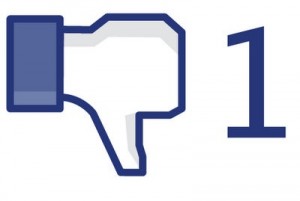 Remember the old adage of "If it Ain't Broke, Don't Fix it" that many of us have known since early on in life? It appears Facebook missed the memo.
The king of social media has rolled out a number of changes to user pages, leaving some of the site's 750 million users screaming bloody murder.
Design Changes Met with Sheer Terror
The company's redesign involves much noted alterations to user newsfeeds, which now document stories centered around how "interesting' they may be to the user. According to a Facebook developer, the user will need not worry about missing out on important items, given that all their news will flow in a single stream with the important stories going top to bottom.
Another new feature is the blue notation of "Top Stories" on a user page in the corner of the update. There is also a ticker with the feed, providing users with real-time updates.
Granted, most of us do not like change. I was led kicking and screaming into the new world of Twitter a while back when it transferred those of us who liked the original Twitter to its update look. Now that I have been using it for a couple of months, the changes seem inconsequential to me months later.
Will Twitter Benefit?
Will I accept the new Facebook look or decide to stick just with Twitter to please my social media appetite?
Having just caught up with the new Facebook design, my mind is not made up yet on whether or not I'll like it. Truth to be told, I use Twitter much more than Facebook to begin with, so it may not have that big an impact on me in the long run.
Some Facebook users took to Twitter ironically to note their displeasure with the changes. Among the tweets:
With Facebook set to hold its annual conference (f8) on Sept. 22, users may receive more details and/or assistance with questions they have to the changes.
Given the changes Twitter underwent in the last year, I'm sure there were many users like me who initially scoffed at the idea of change, but then settled in and adapted to them once we knew what the reality of the situation was.
In initially looking at the latest Facebook changes, my first reaction is the page looks more cluttered than it already was. Too many lists, subscribe buttons etc. do not bode well for a page, especially when viewer attention spans like mine can be short.
As for any long-term fallout from the changes, yes, some users will cancel their accounts and go elsewhere for their social networking fix.
Others, much like me, will deal with the changes and decide whether or not we want to continue using the site regularly or just keep our accounts and update them from time to time.
In the meantime, Facebook is likely to continue facing the wrath of users who just cry out…. "If it Ain't Broke, Don't Fix it."
Dave Thomas writes extensively for www.business.com, an online resource destination for businesses of all sizes to research, find, and compare the products and services they need to run their businesses. Among the areas of interest he covers is telephone systems.
8 Replies

Leave a Reply