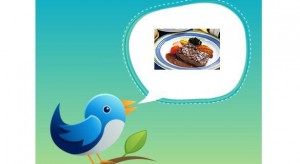 Repeat business is the bread and butter for most restaurants and bars in any location. These business rely on their neighbor's going out routines to remain unchanged and they are happy to always be ready with good food and drinks for their loyal patrons.
But as times change, it appears that customers are no longer satisfied with just a good meal and some table conversation. People today are now also looking for entertainment beyond their own friends. They want to go out for more than good grub and many restaurants are turning to social media to keep their patrons content.
There are a multitude of phone and social media apps that consumers use to help promote the local business scene. Social media sites like Foursquare allow users to announce their visits to the favorite bars to all the people they know. These social media tools afford local businesses free promotion to primarily their target audience.
Some establishments are even capitalizing on customer's tendencies to tell the world where they are. They are sponsoring social media contests and other social stunts to get (and keep) customers talking. Promotions earn customers free appetizers or drinks. Some socially-savvy companies are even issuing quizzes or challenges to get really involved in their marketing mission.
Social media users should take some time to look up their favorite local hotspots and national chain entities and see what they are offering exclusively to Twitter and Facebook users. Chances are good that whatever social site you are involved with on a regular basis your favorite restaurant or bar is too.
No Replies
Feel free to leave a reply using the form below!
Leave a Reply