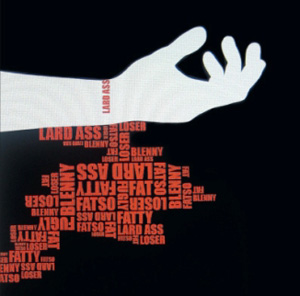 Cyberbullying has become almost as prevalent as school yard bullying and represents a serious stain on the potential safety of children. When it comes to internet safety for kids, cyber bullying is the second largest threat online.
Cyberbullying has gained a high profile due to a series of cases in schools and workplaces where cyber bullying as caused high levels of stress, anxiety, depression and n sever cases has resulted in suicide.  For this reason ensuring you have an awareness of the problem and a strategy for dealing with it is imperative to protect you children.
What is cyberbullying?
Cyberbullying can take many forms and having an awareness of these and the symptoms they my illicit in your children can help you protect against it.
The most common form of cyberbullying is abuse in the form of derogatory messages or comments aimed either directly or indirectly at a particular person. Due to the integrated nature of social networking sites like Facebook a message posted on one person's wall appears across a wide variety of people's spaces, meaning it can quickly reach even a non-directly intended recipient. These derogatory or abusive messages are often intended to directly harm their victim emotionally and psychologically and represent the most common form of cyberbullying.
However, this is by no means the only way cyberbullying takes place. Often young people will directly message, Facebook and instant message bullying and derogatory comments. These are often from more than one person and in totality can make people feel alienated and un-liked. There have been a myriad of cases of Facebook "groups" and pages being setup to deliberately malign a particular individual or group of individuals. Two real things make this a particularly bad form of bullying. Firstly, it is hard to police as it is online and secondly, it means that bullies can target individuals at home which should at least be a safe and comforting place.
Whilst social media cyberbulling is the most common form you need also to be aware at bullying can take place in a variety of other ways and rough a variety of other mediums. Most notable of these are chat rooms and online games where users can often face bullying from random groups of other users. This can take a particularly nasty face when it begins to spoil others enjoyment of what should be a fun recreational pursuit.
How to recognise the symptoms
If you think your child may be either being bullied or becoming a bully then you should take action immediately. Firstly by talking to your child and secondly by monitoring their online activity and working out if here is a problem. For school children cyber bullying often occurs alongside physical bullying so watch for changes in behaviour, depression and other tell-tale signs of something amiss. If you think bullying is occurring then there are a number of steps you can take to limit the actions and effects.
What to do?
Knowing how to act can be hard as bullying often involves severe silence on the victim's part. Overcoming this is the first step you can take in their online safety. Simply talk to your child and try and reassure them that it will pass and that you will do everything you can to help. If the problem is mainly online then reporting to administrators on forums, chartrooms and Facebook provides an easy avenue to deal with these problems initially. Once this has been done monitor the situation and take steps to boast your child's own confidence. Show them how to block unwanted messages and how to report on bullying directed towards hem.
Hopefully this will end the problems. If the problems persist, you should contact your school authorities and if necessary the police. If you suspect your child may be involved in bullying then you have the responsibility to correct their behaviour by withdrawing privileges and explaining to them reasonably the error of their ways.
Jane writes about internet safety for kids and cyberbullying in order to help raise awareness to parents about the potential dangers of the digital world.
7 Replies

Leave a Reply