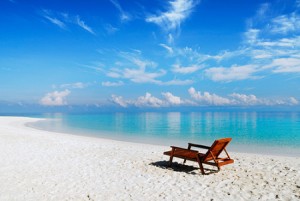 Back in 1995, Expedia was a just a small startup that revolutionized the travel industry by becoming the premier website for online booking of travel arrangements.
Along the way come other similar websites such as Travelocity, Orbitz and many more. However, other than fancy marketing gimmicks, there has been no real technological advances in the online travel industry.
Fortunately, a couple new travel startups have noticed this and are trying to take advantage of the lack of innovation from the established players. Here are 5 travel startups to keep an eye on.
Hipmunk
San Francisco based Chipmunk was started by Reddit co-Founder Steve Huffman and Adam Goldstein. The main technological innovation from Hipmunk is the addition of an "agony" layer to travel search.
According to the app developers, the "agony" sorting incorporates important factors like how long you'll be traveling and how many stops you'll make.
This marginal improvement would be easy to replicate by larger players, but until now, larger online travel sites have not implemented it.
Gogobot
Gogobot is try to do one simple thing and exceeding at doing it well: crowdsourcing trip recommendations. This idea is quite simple and replicable, but then again so is Groupon. Users grant authorization to Gogobot to the info from their Facebook or Twitter accounts and in return they receive trip recommendations from people in their social networks.
This startup was founded by ex Myspace employee, Travis Katz, and has financial backing from prominent techie such as Google's Eric Schmidt. Also, Gogobot won Best Design at the 2010 Crunchies.
InsideTrip
Seattle startup, InsideTrip doesn't boast a major technological innovation speed, but just a human layer similar to the one of Hipmunk. According to the InsideTrip website, the "TripQuality" rating takes into account relevant travel needs that can materially affect a traveler's journey.
This score, based upon a 100 point scale, takes into consideration 12 travel "pain" points (which fall under the Comfort, Ease, and Speed categories). Founder Dave Pelter is a veteran from the travel industry and claims that he is currently negotiating to sell his rating to a larger travel website.
Room 77
While the previous startups focused on innovations in booking flights and travel destination tips, Room 77 focuses exclusively in hotels.
Founded in 2009, this startup hires contractors to walk hotel hallways and gather data from each hotel room such as price, bed size, floor, and distance from the elevator.
On top of this, Room 77 uses Google Earth mockups to provide a preview of the view from the room.
Jetsetter
Owned by luxury clothing discounter Gilt Groupe, Jetsetter uses an approach similar to Groupon and LivingSocial: provide a heavily discounted travel opportunity to a luxury resort in an exotic location for a very limited time. Most discount sales are up to 50% from original retail price and last less than 36 hours.
By Damian Davila, owner of GoodOrBadEmail.com. Good Email. Bad Email. You Decide. Follow updates on Twitter at @GoodOrBadEmail.
11 Replies

Leave a Reply