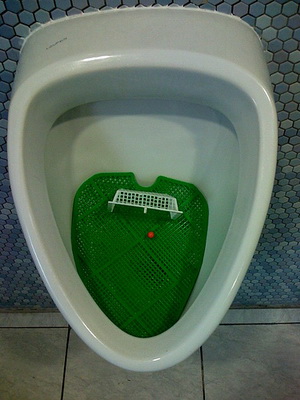 So, you've worked hard, gained friends and followers, tweeted your heart out and have finally created something beautiful. The boss is happy and the customers keep on coming back for more. A good start – but a few hundred followers aren't going to start a revolution. You have to be cruel to be kind; because you will never hear any of your followers saying this:
1. You last released new content 18 months ago? Maybe you've been busy with work. I'll remain friends with you and wait patiently. Ah here's new content, 15 new posts all at once!
2.  Keep to a rigid schedule of updates – nothing says 'engaging with your users' like an unwavering routine of posts at 9.00am every first Monday of the month.
3.  Need to find cool stuff online to tweet about? Google "cool stuff online", paste the first page of results straight into twitter. How would I ever have found this stuff! That Dog is talking like a human! Who knew?!
4. I bet your whole office is on Facebook, they all want a hand in social media because they are all experts. Why not give access to all of them? There's nothing that says 'brand cohesion' more than a twitter profile that contradicts itself.
5.  Not getting many people commenting on your links? They are quite hard to spot sometimes. It's much easier if you just send it to my inbox…daily.
6.  There are famous people on Twitter! OMG. Add them all, them ALL. I'm sure Sir Alan Sugar wouldn't mind re-tweeting for you.
7. Social media is primarily used by young people surely. They have little understanding when it comes to marketing concepts and won't know that you are just stuffing your brand in front of their faces. Take full advantage of their naivety.
8.  I commented on your picture you put up but it says its "awaiting moderation" – still, it's probably my computer playing up! DOH!
9.   I wasn't sure about that last update to your website, I liked it better before. I wrote on your comments section saying I didn't like it but it looks like my comment has disappeared? I'll post a more positive one.
10.   There are some really interesting links in your website, to a lot of different pages that are really high value and related. Thanks a bunch.
So there you have it, avoid the above social media blunders and you should be well on your way to gaining followers who actually enjoy hearing what you have to say!
Can you think of anymore social media mishaps? Lets us know!
Dan Izzard blogs for Sparkstone and believes technology can save your business, then again he also believes Arsenal will win the Champions League. He has however, more authority in the area of ecommerce website development and epos systems.
5 Replies

Leave a Reply