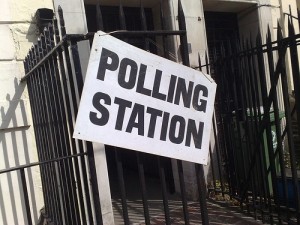 As Americans head to the polls on Tuesday, Nov. 6 to select their next President, you might be surprised the role social media could have in determining the outcome.
Four years ago, Barack Obama started a groundswell of support on social media, which some say helped carry him to the White House. Four years later, will Gov. Mitt Romney be able to take a page out of that playbook and head off to 1600 Pennsylvania Avenue?
In dissecting the sheer number of followers that each candidate has on Twitter, along with the likes on their respective Facebook pages, it would appear if social media were determining the vote, Obama would win in a landslide. Pundits know, however, that it is getting one's message out and not necessarily how many followers and friends people have on social media that matters most.
That being said, Obama's team (his Twitter is essentially done for him) have amassed some 21.5 million followers over time, while Romney's efforts have net a mere 1.6 million.
Turning to Facebook, the Obama team has garnered some 31.6 million likes, while the Romney Facebook page has a little over 11 million and a half. Keep in mind that Obama has had the spotlight these last four years, so one would expect a sizable difference on followers and likes.
So despite the lopsided difference in numbers, don't just assume that the Obama team's big margin of difference on Twitter and Facebook automatically leads to more votes.
According to information from the Pew Research Center, while the number of Americans who normally turn to social media outlets to receive their news has in fact doubled dating back to January, just 17 percent of the population fall into this category. While social media can have a role in influencing a voter's mind, it is not the end all.
Many voters still rely on television and newspapers to get their news and talking points, especially senior citizens, many of whom are either not on the Internet or use it sparingly to keep in touch with loved ones.
Those who do use social media regularly, however, could very well be influenced to a degree by logging onto Facebook, Twitter and other such outlets. With both campaigns and their surrogates going non-stop to get their candidate's message out there, the social media "airwaves" can get very crowded.
According to a study from SocialVibe, 94 percent of people on social media who are eligible (voting-age) to vote claim to have seen a full political message, with 39 percent of them stating they shared it with an average of 130 friends.
Meantime, a Digitas survey from 2011 points out that 6 out of 10 social media users signed off on the statement, "I expect Presidential candidates to have a social media presence." Also, 51 percent of such users claimed they would utilize social media venues to get more information on the candidates in this year's Presidential race.
Lastly, an OpenSite report notes that nearly 40 percent of American adults use social media to talk about the political race, in fact, reminding Americans that the 2008 election between Obama and Sen. John McCain was known as the "social media election." In that race, some 1.8 million tweets were sent out on Election Day alone. In 2012, OpenSite states that there are 1.8 million tweets going out every six minutes.
So, will social media impact your decision at the polls on Nov. 6?
Dave Thomas covers a variety of business topics, including starting a small business and shopping for the best used office furniture.
Image Credit: 1.
No Replies
Feel free to leave a reply using the form below!
Leave a Reply