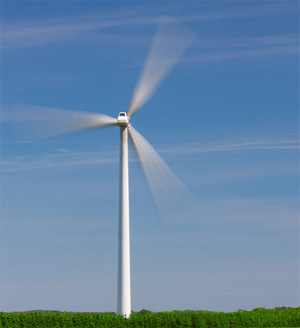 Since Google announced that they had been using social signals from sites like Twitter and Facebook as a ranking factor, there has been a lot of buzz involving using social media to improve ranking positions. Some blogs even tested this and proved that social signals (tweets in this case) can influence rank.
It's pretty clear then that despite the fact that social media links tend to carry the juice preventing nofollow tag, they can certainly help sites rank.
So what does this mean? Should you switch all your efforts away from traditional link building ideas to more socially orientated ones? Well I have to disagree. Social media is an incredibly powerful link building tool – it allows you to share your content in a way that no other type of media can, often putting it right in front of the people that are most likely to link to you. However, I believe that there is one big flaw in social that I can't see going away.
It's too easy to game
That's right, I think this is the one downfall of using social media signals as the primary driving force behind your search engine. Now I can hear the arguments coming already – "But people already game search engines with spammy links" and yes, this is a very valid point. The matter of fact is though that while it is still possible to rank using spammy links that aren't editorially awarded, it's still quite a bit of effort and much easier for search engines to (eventually) determine rogue links and devalue them. Determining a valid social profile/link against another is much more difficult.
People already game Twitter and Facebook, boosting follower counts and getting fake "likes", if search engines started relying on these factors more heavily then we would see an explosion in this type of "gaming".  It's a lot more difficult to algorithmically work out whether a twitter account is legitimate or not, plus is also very easy to create multiple accounts. The rise of outsourcing in countries like India would only help fuel all of this – most of the tasks involved (account creation) are relatively straight forward and can be outsourced for almost nothing – huge networks of fake accounts would spring up.
Crowdsourcing
Imagine if the +1 button from Google really is a significant ranking factor. How long do you think it would be before people start to seriously abuse this – just think of the power of crowdsourcing sites like Mechanical Turk and Fiverr for these type of simple jobs.
The reality is lots of people are willing to click a button for a few cents, and if search engines start rewarding those clicks with improved ranking positions then it's set to be a fast growing market.
Paid Shout Outs
There are already services like PayPerTweet that allow you to buy a tweet from your average Joe or even a celebrity like 50cent (although it will cost you about $12k!). While these services do require disclosure that the tweet is paid, there will undoubtedly be ways around this. Paid links are one thing as there are a lot of people who own websites, but there are a lot more people who own social media accounts

The Future
I know some may disagree with my pessimistic view of social signals as a ranking factor and I would love to hear your responses. While I don't disagree that they will undoubtedly be a larger part of search engine algorithms, I just struggle to see social signals really driving the results we see.
The author, James Blackwell is a freelance SEO and social media consultant. He also produces sites like Broker Review, reviewing online stock brokers. Check out user comments on the optionsXpress Review and Tradeking Review.
cc licensed ( BY ) flickr photo shared by Ole Houen
9 Replies

Leave a Reply