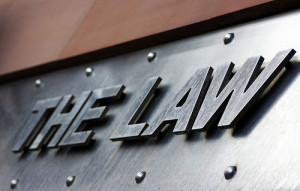 As far as social media goes, a lot of companies put most of their energy into creating perfect tweets and managing a great Facebook page. LinkedIn, unfortunately, is often forgotten and neglected. However, a well maintained LinkedIn page can draw in new clients, prospective employees, and even investors and new business partners. By following the tips below, you can establish a LinkedIn company page that your law firm will be proud of.
Complete Your Profile
When you first set up your law firm's LinkedIn company page, you had a series of sections to fill out that ranged from the type of company you were to specialties and services. Don't view these boxes as unnecessary content because they can actually end up hurting your company's ranking when left empty. Depending on the keywords you put in and the descriptions you include, you can be automatically including a little SEO legwork into your firm's profile page. Not only will this help LinkedIn users find you through the platform, but it can also help your company's ranking through Google and other search engines. You might already be doing SEO on your company's website but by optimizing your LinkedIn profile at the same time, you can be increasing how many times your firm shows up in a search query. Having multiple links on a search page increases the chances of visitors coming to your web properties. While your law firm's website is probably your most important Internet asset, don't right off LinkedIn because it can help boost your reputation in more ways than one.
Join And Create Groups
Joining LinkedIn Groups might mean having to spend more time on social media than you already are, but it will give you an opportunity to raise brand awareness, connect with likeminded individuals, and establish a reputation as an authority in your field. Most Groups have guidelines for what can and can't be posted, but in general, they foster communication and mutual learning. By answering some questions, commenting on other people's posts, and offering your own insights, you can build a reputation that others are sure to notice. These kinds of interactions can attract everyone from investors to potential clients to future employees. You should also consider creating a Group on behalf of your law firm that you supervise and provide topics to every now and then. Those who join your Group will be interested in the opinions and insights your firm has to offer.
Use What You Have
When you factor in how many social media profiles your company has, it can be exhausting just thinking about all the updates you have to post, all the profiles you have to complete, and all the maintenance each one requires. However, there's no reason why you should have to start from scratch with each social media profile. In fact, you can use most of what you've already written in other locations for your company's profile and service/product descriptions. While you shouldn't make the every social media profile an exact copy of the other ones, it is okay to use similar content. Just be sure to match the feel of each platform as you do so. Facebook offers more of a relaxed socialization feel while LinkedIn is still for professional use. Furthermore, you can post the same articles and blog posts to your various social media profiles as long as they pertain to the crowd you're appealing to and ask questions appropriate of the platform. Your social media efforts don't have to be as time consuming as many people think they are; by using information you already have, you can eliminate a lot of the work that goes into each and every profile.
Update Regularly
Just like with Facebook or Twitter, your LinkedIn company page needs constant fresh content to survive. Without regular updates, new posts, and interesting links, your followers will get bored and eventually remove your profile from their feed. Make it a point to post an update or two every week. If it helps, you can even connect your Twitter account to LinkedIn. However, keep in mind that while Twitter is more of a lighthearted forum, your tweets should still be professional and appropriate since they'll be posted to LinkedIn. You can also find external programs that can link up other social media networks, like Facebook, to your LinkedIn company page. This sort of cross-promotion can help expand the reach of all of your social media properties and take a lot of the work out of social media maintenance. With regular updates that offer engaging content, your followers will stick around and share your company with their friends and family.
Your law firm has been looking for new ways to expand its network and reach a wider audience. With LinkedIn, your practice can do all of that and more. Start updating your firm's LinkedIn company page today to enter a whole new world of social media marketing.
Pete Wise is the SEO Manager for Network Affiliates; which has been an ad agency for lawyers and doctors since the dawn of the internet. We were the first full-service legal marketing agency in the space; with a full production studio, full digital agency, and media buyers and planners under one roof. Check us out on Twitter: @Netaff
Image Credit: 1.
No Replies
Feel free to leave a reply using the form below!
Leave a Reply