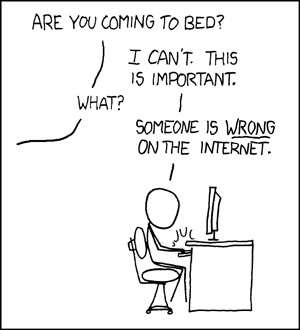 This comic I came across recently got me into thinking about how people disagree on social media. Really, often this makes me really sad:
Is the person who cries louder is the only one to be heard?
Is there actually any sense in trying to prove your point? Do you ever try to?
After all,
Do not argue with an idiot. He will drag you down to his level and beat you with experience.
4 Replies

Leave a Reply