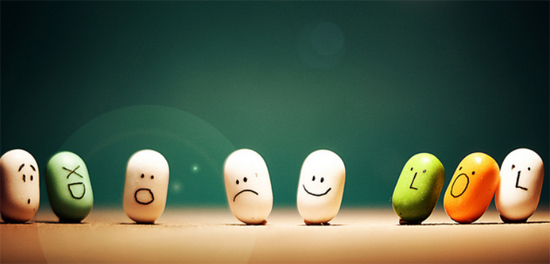 The Issue of Too Much Information…
The problem of oversharing on platforms like Facebook and Twitter has some companies concerned about personal information overload and the issues that accompany it. There should be limits to what and how much information a person or company should divulge on social platforms, and some companies are taking steps to limit how much information appears on their Facebook pages. The idea is to remove annoying, irrelevant posts by assigning them a special tag that indicates them as "over-sharers."
Oversharing has become a real problem on social networking sites, so much that many users will not engage on some platforms. Useless information from posters tends to annoy these users. Being direct in dealing with oversharers may not always convey the point, therefore it becomes necessary to use other methods to get them to stop. In some cases, a business may strive to have users create meaningful, substantial, and relevant status updates. Major brand companies have started using techniques to help curb oversharing without risking the loss of fans.
Pringle's Creative Approach
Procter & Gamble uses a branded tagging plug-in that allows users to download an overshare button for use in labeling their Facebook friends' overzealous status updates. When users click on the button on their friend's status update, the plug-in sends the friend a message advising the person to go to the Pringle's website to seek help for the "problem." It's a remarkable marketing idea at best, but the oversharing issue is real and annoying for many Facebook users.
Sites, like Pringle's, have many fans. Naturally, Facebook fans inundate business pages with status updates ranging from what a person ate for lunch to where he is going on vacation next month. Most all the information is personal and useless at best. It is of no interest to the general population on corporate websites like Pringle's. The marketing executives realize this but also understand that offending the poster can do more harm than good on a huge social networking platform like Facebook. The plug-in that Pringle's uses brings a bit of humor to the issue of oversharing and addresses it in a gentle, non-offensive manner. The reference to its page for the oversharer gives advice to "watch before you post," or "be careful of what you share."
The End to Oversharing
The issue of oversharing often solves itself when individuals realize how people perceive their information. Many employers use Facebook to investigate candidates for positions in their companies before they extend offers to hire. This practice has caused many Facebook users to clean up their pages and think twice before they hit the "share" button to publish their status updates. Although some posts are harmless 80 percent of the time, there are a few questionable posts, photos, or even friend connections that will cause problems for the Facebook user. It is a positive move in the right direction when the Facebook user decides to redo her page and rethink her status updates, especially when she knows someone is watching.
This is a guest post by Aimee Sway, blogging for PrintExpress.co.uk, one of the premiere printing companies. Follow her on Twitter @PrintExpressUK and like on Facebook!
cc licensed flickr photo shared by Neal.
3 Replies

Leave a Reply