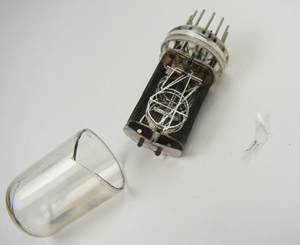 Most of us have seen the commercial where the elderly woman has fallen and cannot get up. As she rests on her kitchen floor awaiting help, you almost want to reach through the TV screen and pick her up yourself.
Now imagine the item that has fallen down is your company's social media program. Is there a way to fix it and make it right again or is it doomed for failure?
As many small business owners will tell you, their social media efforts could be much better. In fact, some will even fess up to the fact that they have little or no social media presence to begin with.
Just like a person with an addiction must first admit they have a problem, the small business owner whose social media is little or even non-existent must come to grips with those facts, then look for ways to improve upon things.
In order to better your company's social media presence, drive more traffic to your Web site, and become better engaged with not only present customers but those potentially willing to spend money with you, keep these ideas in mind:
1. Make your presence known
I have worked with some clients that did not have widgets like Facebook, Twitter, Google+, LinkedIn and more on their homepages. My first question to them is simply why? It isn't like signing up for social media accounts and installing these widgets on your site costs money. Time and effort, yes, but no money. Take a few minutes to look at your site and then ask yourself why you have no social media presence on it. If there is a presence, ask yourself why you are not engaging more in it;
2. Engage with others
Once you have the social media connections in place, don't be a bump on a log. If you are creating content, press releases, etc., make sure you are promoting them with links on your different social media venues. One of the easiest and most sensible way to build followers on these different sites is to engage regularly. People want to see you as an authority in your respective business, not someone who is a bench warmer. That also means responding to comments made on your different social media pages. When I say respond, I don't mean a week later. Monitor the sites and respond in a timely manner so that the consumer with a question or comment is not moving on to the competition that has a better response rate;
3. Offer consumers deals
A Facebook fan page as an example is a great place to work your magic with consumers. Everyone likes free stuff or a deal, so use such a page to offer not only potential customers specials, but also your present customers. By keeping them engaged and interested in your products and/or services, you give them a reason to keep coming back to you. Trust me, word-of-mouth will spread sooner than you realize, meaning you pick up more followers on your various SM sites;
4. Measure your results
One of the standard and dumb responses I oftentimes hear from business owners is that they cannot truly measure the results of their social media efforts, so they just must not be working. That is not only a fatal misconception, but a wrong one. There are various analytic tools out there that can measure how many people are coming to your social media sites, which keywords/hashtags, etc. are bringing them your way, and more. If you knew for example that 1,000 consumers found you two months ago on Facebook and that number grew to 3,000 last month, would you not want to know that? If you do not have the time available to do such analysis in-house, there are plenty of SEO experts out there that you can contract with to provide affordable data;
5. Balance quality vs. quantity
The debate over which is better – the number of followers or the quality of the followers – is a discussion that can be oftentimes heard among marketing experts and company heads. I think an even balance of both is the simple solution, but it takes work on your end. As you build up followers on Twitter for example, take the time to see who is following you. Are they related to your business interests? Do they have something to offer you in promoting your company? Could you see them as a potential customer down the road? It is great to have thousands and thousands of people following you and liking you, but how many of them truly have the potential to have a positive impact on your business? If the answer is few, then become more focused on who you want to follow and have following you in return.
As you can see, there are many things to think about when it comes to your company's social media efforts.
If your social media initiatives have fallen by the wayside, there is still time to pick them up.
The best advice is to tell yourself that social media can and will work, you plan to dedicate more time to it, and you will use SM as a key part of your overall marketing plan.
Falling down happens a lot in life; getting back up and preventing it from happening again could be the difference in a mediocre or strong return on investment (ROI) for your business.
Miguel Salcido has been a professional SEO consultant for over 9 years, holding Director and VP positions at large agencies. He now offers consulting services through his site, OrganicSEOConsultant.com
cc licensed ( BY ) flickr photo shared by L. Marie
2 Replies

Leave a Reply