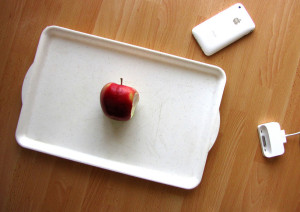 News departments at all of the major TV networks are moving quickly to harness the power of social media to give their programming more immediacy.
They are also looking for ways to give viewers a greater voice via social media, both in reaction to breaking news stories and for on-the-air polling for softer news programming.
The New Year is likely to see an expansion of efforts launched in 2013 to use social media strategically to increase viewership and also give viewers a way to interact with on-air newscasters.
Today's Orange Room
In September 2013 NBC News's venerable "Today Show," which had fallen out of first place in the morning news show race, launched its Orange Room, a newly designated area of the set that functions as an interactive social media center.
Presided over by Carson Daly, a new addition to the "Today" team, the Orange Room fields tweets from Twitter users in response to online polls. Viewers can also use Twitter and other social media forums to make real-time comments about segments running on "Today." The show sometimes asks viewers to suggest questions that can be asked of newsworthy figures or celebrities who are scheduled to appear.
Fox News Uses Bing Pulse
Fox News has partnered with Bing, Microsoft's entry in the search engine wars, to launch a social tool that allows viewers to sound off on current topics of interest.
The Bing Pulse, one of the search engine's initiatives to broaden its social media presence, usually runs three or four polls on hot topics in the news, such as income inequality or whether or not to extend unemployment benefits. Results are then broadcast on editions of the "Special Report with Bret Baier" that air Monday, Wednesday, and Friday.
Viewers of the Baier show are also invited to use Bing Pulse to signal their real-time agreement or disagreement with on-air comments made by members of the show's All-Star Panel. During a Jan. 6, 2014, panel discussion, Bing Pulse tallied more than 140,000 votes from viewers.
CBS Monitors Social Media
In reporting world and national news, CBS keeps a close watch on social media reactions to breaking stories.
For example, during Hurricane Sandy's devastating assault on coastal areas of the northeastern United States, CBS reported most major social media platforms, including Facebook, Twitter, YouTube, and Instagram, were overwhelmed by storm-related posts.
CBS News reported that in the 24 hours immediately following Sandy's landfall nearly 3.5 million tweets with the hashtag #sandy were tallied by the social analytics firm Topsy. For CBS News, viewer comments on social media served both as a source for breaking news of the story, as well as feedback on the job CBS was doing in reporting on the storm.
CNN has been no slouch in its use of social media.
In April 2013, the news network won the 5th annual Shorty Award for the Best Use of Social Media for News. A production of New York-based Sawhorse Media, the Shorty Awards each year honor the best of social media. CNN was honored for its coverage of the presidential election campaign throughout 2012.
Also honored in April 2013 was Fox News, which took home the Shorty Award for Best Integration of Social Media with Live Television. Fox was cited specifically for its election night coverage on Nov. 6, 2012.
Impact on Local News
Local news markets are also feeling the impact of social media. In a late 2013 interview with TVNewsCheck, Jack Abernethy, CEO of Fox Television Stations, said he was a strong believer in the power of social media to shape news coverage in local markets.
He said sometimes the interchange between local news personnel and viewers on Facebook or other platforms reveals a disconnect between what is being covered and what viewers really want to see. "So, the back and forth that you get from social media will change the focus of a news operation," said Abernethy.
About the Author: Jay Fremont is a freelance author who writes extensively about a wide array of business and personal finance topics. He has also written profiles of figures involved in the news media's coverage of business, including Peter Briger Businessweek.
Image Credit: 1.
No Replies
Feel free to leave a reply using the form below!
Leave a Reply