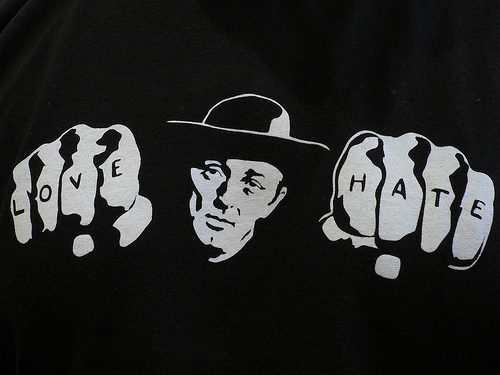 The idea behind Narvoo is to provide a place on the web where movie lovers can come and compile lists of their favorite movies, whilst also finding new people to discuss their favorite feature films with.
Set up almost like on an online movie database, the site allows members to generate and search through film lists, to find movies that they otherwise may have missed. Basic film information is pulled from IMDB, though movies aren't added to the site until at least one user has added them to a list.
Narvoo is set up so that people can leave comments and have discussions on the various movie pages. However, at the moment it looks like most people are using Narvoo as a way to promote streaming video sites that host illicit copies of the specified films. Given the extent of this problem, it doesn't seem like the moderators are particularly concerned about this type of activity, which could suggest that the sites true purpose is to act as an online movie aggregator.
As a tool for promoting movies, its actually not that bad. Weekly genre related 'hot movie' lists are presented on the homepage, making it easy to search for good films you haven't seen before. This is good in theory, as long as the community is made up of real people, however if the site devolves into a spam haven for people trying to promote movie links, these top pick lists will become totally useless in a very short space of time.
Another big issue that I see with Narvoo, is that there doesn't really seem to be any real marketspace for this kind of site, after all IMDB and Rotten Tomatoes kind of already have the movie ranking and mass movie database side of things covered. Whilst if you really want to talk about films with strangers, you can easily do so via the official Facebook and Twitter feeds that most modern movies will have.
I can see their being some room for a social network for people who want to discuss the intricacies of cinematography, or for people who want to discuss movies from the 80's or even before, but Narvoo just seems to be casting too wide a net given the multitude of pre-existing movie related websites.
Narvoo may gain popularity as a movie link aggregator, which is the only way I can see this start-up having any success. From there will they be able to transition into a successful entertainment community like Sidereel? Or will they fall before the law like the recently captured Movie-Links.tv? I suspect the latter is probably going to be the case, so my advice is to give this particular social start-up a miss.
Post image by procsilas
2 Replies

Leave a Reply