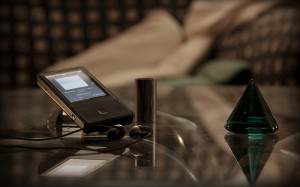 The World Wide Web has changed the way people all over the world do everything from selling car parts to meeting the love of their lives and it's all happened in less than twenty years. And while the Web has dominated our Internet lives so far, social media is rapidly emerging as a contender for our cyber attentions.
Most of us have long used the Web as our first stop when working on home improvement projects. After all, websites like Youtube harbor a wealth of information on home improvement skills like drywalling and plumbing, but would you go to social media for the same information?
As it turns out, social media sites like Twitter, Facebook and Pinterest are also well suited sources of information for would-be home remodelers.
Pinterest Home Improvement
Pinterest is one of the most visually active social media sites and is full of great tips and inspirations for home improvement projects, no matter what your home repair skill level happens to be. For example, you find a huge selection of pictures and projects by simply search Pinterest categories like, "home entertainment," or, "backyard gardens.
The really nice thing about Pinterest is that it lets you see how different pieces of furniture and decorating plans look in all types of different houses and apartments. If you think that pool tables won't look good in a poolside cabana, a quick search on Pinterest can answer that question.
Another aspect of Pinterest that makes it so useful in planning a home remodel is that most of the pictures are linked to sites where you can actually purchase the product you're looking at.
Tap Into Your Social Network
Social networks are, by their very nature, social places where interaction is encouraged. When you're starting a home improvement project, your social network is the first place you should be looking to find high quality contractors and skilled tradesmen.
To tap into this vast reservoir of connections is post up a question like, "Does anyone know of a good electrician who works on Sundays?" You'll be amazed at how quickly your social network delivers back a name for you.
Of course you always need to be a bit cautious when evaluating recommendation of this kind. Many people tend to dwell on a minor failing instead of looking at the big picture when they're posting an evaluation online. (Don't worry, you'll be able to sort all this out in a lot less time than you might think.)
Most folks are pleasantly surprised when they find out how much of a help social media can be before, during and after their next big project. Between easy-to-find ideas and plenty of support if they don't work, big search engines could be in big trouble.
While there will always be a place for traditional websites and big box home improvement centers, don't write off the older ways of doing things.
With your Facebook page open and a drill in your hand, you'll be ready for action.
Featured images:
Pamela Cohen is a digital marketing consultant. She writes about social media, Pinterest promotion and small business marketing.
No Replies
Feel free to leave a reply using the form below!
Leave a Reply