AllFaceBook has launched a new tool analyzing what pages are popular on Facebook. With it you will be able to see what pages are the hottest, which ones are fastest to grow and which ones are the least popular.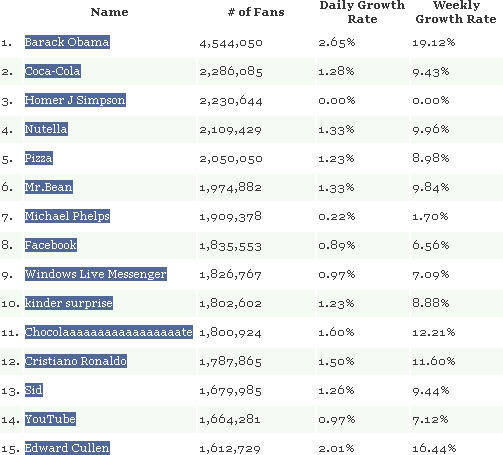 Unsurprisingly, the most popular pages are Barack Obama and Coca Cola.  Nutella page turns out to be more popular than Pizza (which I would never believe unless I see it).
Clicking on each page link, you'll get a deeper look into each page growth statistics.
No Replies
Feel free to leave a reply using the form below!
Leave a Reply