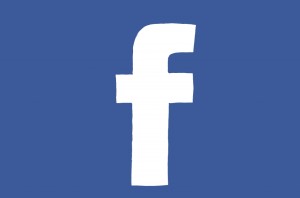 According to research published by Mediabistro, 71% of social media users are more likely to purchase from businesses that they follow through social media. And since more than a billion people use Facebook, chances are that statistic applies to all of your potential customers.
Because you can literally set up a Facebook page for free and tap into this stream of prospects, it's not difficult to see why Facebook is relevant to most B2C and even B2B companies.
Additionally, because Facebook now provides analytics data to businesses, you can experiment with different marketing strategies and get concrete feedback on what works best. And if you want to go beyond the basics, you can take advantage of Facebook's incredible targeting through their paid advertising platform.
3 Reasons Your Business Shouldn't Use Facebook
While Facebook has definite business uses, that doesn't mean it's right for every company.
Three reasons not to use Facebook for your business are if you don't want to:
Update
Facebook has evolved beyond static profiles. If you don't want to update your page and plan on letting it look like a ghost town, you're not going to find much use in this medium.
Engage
The way you interact with potential and existing customers on Facebook reflects directly on your business. Many people automatically assume that businesses that never respond to Facebook comments have poor customer service across the board. If you're not interested in keeping up with comments and promptly responding, having a Facebook page for your business can do more harm than good.
Talk About Anything Other than Your Business
There's nothing wrong with being 100% focused on your business.
However, unless you're Apple or a handful of other global brands, even your most dedicated customers are going to want to talk about things besides your products and services. As a result, you actually want to limit the amount of promotional content that you share.
Many social media experts recommend the 80/20 Rule.
This rule dictates that 80% of your shared content should be relevant to your audience but not directly about your business, while only 20% of what you share should be content that directly promotes your company.
If you're skeptical about this approach, just think of real life situations like a cocktail party. The most interesting people are always those who talk about topics other than themselves!
Varied Approach is Always Best
Whether you just want to dip your toes into the Facebook pool or plan to go full steam ahead, keep in mind that this network should just be one of many components of your online marketing strategy.
In addition to experimenting with other social networks like Twitter, Pinterest, Instagram and LinkedIn, you also want to have a quality website that can serve as a type of base for all your online marketing efforts.
And if you want to get as much mileage as possible out of your site, be sure it has a blog section that you can keep updated with interesting and useful posts.
About the Author: Jesse Galt is a freelancer who writes about a wide range of topics, including how to be first on Google and ways for small businesses to get started with email marketing.
Image Credit: 1.
No Replies
Feel free to leave a reply using the form below!
Leave a Reply