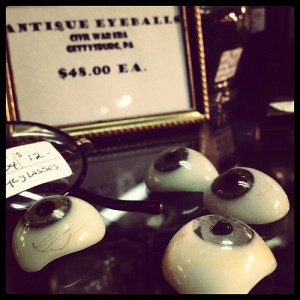 Branding through social media is bigger than it ever was. More and more companies are coming out of traditional marketing mediums and indulging in digital marketing on the web, where interactive mediums are helping brands identify what they're doing right and what they should be doing right. The most popular of these mediums has always been Facebook, followed by Twitter, YouTube, Tumblr and the rest. Of late, Pinterest's increasing popularity has made it a part of the top league. However, Instagram, believed to be the most popular mobile-only social network.
Do Brands Really Use Instagram?
An interesting survey conducted by Simply Measured, a social media analytics company, has ranked social networks according to the percentage of big brands that use these networks. In a very unsurprising result, Facebook (also the owners of Instagram now) tops the list with 98% of the big brands engaging with users. Twitter follows with a neat 94%, Google+ with 64% and Pinterest 51%. Unexpectedly, Instagram wraps up the top five with 40% of the big global brands using the photo sharing network to interact with consumers. While the numbers may seem too small, they are in fact the impressive considering that Instagram is used from a handheld device.
Do only iOS and Android users matter?
Currently, Instagram is available to only iOS and Android users. Considering that brands would like to encompass a very large portion of the population, some may argue that using Instagram for a marketing campaign will be a futile experience. Well, that is the first mistake that a lot of brands have made, even after setting up official Instagram accounts. Instagram has gone from being just a basic social tool to share photos on other social networks to a thriving mobile social network with over 80 million users. According to a study by the same company, Facebook and Twitter, the most popular social networks and open to every kind of a user on the web, took four and five years respectively to get to those many users. It is all there for everybody to see that this is a network that cannot be ignored. Additionally, it speaks voluminously of the popularity of iOS and Android devices in the market.
Is it really worth investing in an Instagram account?
If it isn't amply clear even till now then it is a very bad idea for a brand with an active social media division, to leave out Instagram. Statistically speaking for a brand on Instagram, for every photo posted, there are about 4000 actions.
This number may not too much to boast about but it is to look at the app layout and network background. On a platform like Twitter or Facebook, the user only sees something on his screen nestled among a dozen other feeds. On Instagram the user can look at only one photo at a time. So, chances are every person that sees a picture on Instagram is actually looking at that photo. But the key to using Instagram effectively is in doing just what the app is meant for, sharing photos. The potential to use it as a direct marketing tool is limited with links and ads not a part of Instagram yet but in terms of visibility, nothing does better.
Jason Landsberg is the author of this post. He helps provide social media assistance as well as various other SEO services like guest posting through his website.
Image Credit: 1.
No Replies
Feel free to leave a reply using the form below!
Leave a Reply